User generated content has revolutionised the way we exchange information about businesses. Whether you're looking for a hairdresser, restaurant, film or holiday recommendation, ratings and review sites are an often trusted resource to get immediate feedback on other people's experiences, and can influence many of our purchasing decisions.
As a business, this presents a huge opportunity to build trust with customers and earn a reputation for quality products or services. You can remedy a poor customer experience, demonstrate who you are as a brand, and can reap the Search Engine Optimisation benefits of being present on these sites which tend to rank well in Google.
Many businesses, however, are fearful of review sites seeing only the risks of negative feedback. At some point the reality is that you'll receive negative feedback from a dissatisfied customer – We can't please everyone and we are all capable of making errors. If you've poured your heart and soul into building your business, this can be a bitter pill to swallow.
Firstly, remember that negative feedback is a gift. An opportunity for growth and improvement. When you can view it as such, you can thank your customers for bringing to your attention an area where you can improve. Secondly, some negative feedback can help your company to appear genuine, where businesses with only positive reviews can come across as 'too good to be true'.
To set your business up to best monitor and respond to feedback online, here are a few simple steps you can take:
1. ALERT
The first action is to set up alerts within the settings on the social media channel you are using which will send you either an email, or a notification on your mobile device which alerts you when a review has been made. Most of the major platforms have this feature. This is the simplest and most effective way to keep tabs on this. There are plenty of online videos which can show you how if you get stuck.
2. BREATHE
Sounds silly but this is critical for business owners who put their heart and soul into what they do. We all make mistakes as business owners, we all have bad days, and we know that sometimes people would rather take to social media than confronting issues in person. Remove the emotion before you take the following action. Do not engage in debates, do not 'bite' when keyboard warriors make comments, and never name or shame an individual person or patron.
3. RESPOND
Step 1
Develop a list of 'standard' responses to both positive and negative feedback. Most people who leave reviews just want to be acknowledged. A simple copy and paste list in a word document or notes will help to begin communications, something as simple as (Positive Feedback) "Thank you for your kind feedback, we really appreciate your business and look forward to seeing you again soon" or (Negative Feedback) "We are genuinely sorry to hear you have had an unpleasant experience with us. We would appreciate the opportunity to rectify the situation, if you can please send us a private message or email with your contact details, detailing your concerns we will be in touch to discuss a remedy further". It's that simple. And sure, if you have time and can make it a little more personalised, that's better still.
Step 2
Engage the team. No one person should be responsible for the process. By getting team members involved, it helps spreads the workload. Allocate times in the day, usually first thing in the morning, at lunch time and last thing in the afternoon to respond to reviews. You may wish to put your team on a cycle or a roster outlining when it's their responsibility to respond to a review or comment.
Step 3
The follow up. Once a person has made contact with you, escalate to the manager, business owner or the most appropriate person in the business who has the authority to take action. This should be done within 12-24 hours of a customer's response. If the person chooses not to respond or not to send their contact details, or further proceeds to complain after your response, ignore it.
---
About the author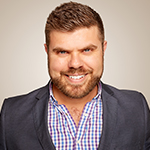 Entrepreneur, author of 'I Just Want It To Work!' and founder of boutique digital and social media marketing agency, Menace Group, Kevin Spiteri works with 7, 8 and 9 figure businesses to develop dangerously good digital marketing strategies that yield measurable results. See also: What I learned from starting a business at 14