The modern consumer has more information at their fingertips than ever before and new research shows they're not afraid to use it. According to a recent global survey, online search has become a pivotal part of the consumer decision-making process, with 75 percent of search engine users not going past the first page of online listings when making a purchasing decision.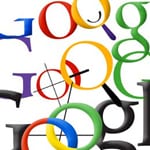 With lead generation an important part of any business, the rise of the online consumer environment is pushing business owners to look further than traditional marketing techniques and invest in SEO campaigns.
A recent study conducted by global research facility Comscore, shows a mammoth two thirds of shoppers start the shopping process online, with 80 percent of professionals spending 33 hours a week on their computers with access to online research.
Managing director of Reload Media, Llew Jury said the demand for SEO and SEM services is greater than ever before.
"Businesses are realising that a large portion of new business is generated via online search and this awareness has prompted an insurgence of SEO enquiries," he said.
Research conducted by Reload Media last year indicated that over 60 percent of Australian and 79 percent of Queensland businesses considered SEO a legitimate marketing mix cost.
Mr Jury said the demand for specialist SEO services has sky rocketed since 2009, as businesses are now prepared to invest big on the status of their online ranking.
"Last year, only around 20 percent of businesses claimed to outsource their SEO to a specialist firm – 40 percent expressed an intention to do so in the next six months and we have certainly seen this prediction come to light," he said.
Reload Media has seen a substantial increase in new business in the last 12 months, boasting a 100 percent expansion since 2009.  The company, which ranked 366 in the Q400 this week, has recently opened interstate and overseas divisions in order to meet the heightened industry demand.
Mr Jury said while some businesses were beginning to realise the risks of using un-trusted SEO providers, many remained uneducated on the associated risks.
"Using dodgy providers can lead to dire consequences and can even result in a black listing from Google – this amounts to business death in no uncertain terms," Mr Jury said.
"There are many things we advise against when it comes to SEO – practices like keyword flooding and artificially inflating inbound links should be avoided. As a general rule, if an SEO provider is promising results in an unrealistically short time period alarm bells should ring."
In the last 12 months, Reload media have also reported an increase in SEM enquiries with many businesses investing in marketing tools like Google AdWords.
"With SEO becoming a basic necessity to most businesses, people are looking at what they can do to further boost their online visibility.  We predict SEM will be the next big thing in the marketing mix." he said.