Tried and tested, influencer marketing is a solid growth-enabler for small businesses that doesn't have to cost the earth or require endorsement from mainline celebrities.
The strategy is to partner with individuals whose networks boast the type of people you want to target and who can influence them – for instance, sway them to buy or sit up and listen. In this way, it's a pyramid-style approach.
When the Nespresso machines first hit Australian shores, amidst TV ads depicting the coffee looking 'café like', I'm certain it was George Clooney's smile and endorsement that convinced some of my sceptical peers to purchase one – "If George thinks it's okay, it must be!"
That said, influencers don't have to be George Clooney or The Kardashians! They could be industry leaders, journalists, bloggers, politicians, academics, celebrities or just people who are highly regarded in social circles, industries or marketplaces.
Influencer marketing is as old as the hills but it has evolved over time due in large part to technology. We've moved on from endorsements from the medicine man, the elder of the village or the medieval town crier to product placements in James Bond movies (i.e. Aston Martins, Omega watches) to advertisements featuring celebrities including those famous for… well, for just being famous. Today, everyone seems to be endorsing a product, from Lady Gaga promoting Tiffany, through to Ruby Rose endorsing Nike.
With the rise of social media, the Kardashians have not only transformed influencer marketing into a fine art, they've established it as a viable full-time money-making profession. Social media has enabled brands to find influencers more quickly and for bloggers to be paid for product placement.
It is not as expensive or as difficult as you think. And we often look for influencers for our own clients even when they are not strictly selling a product but rather advice or services or even research. It just makes sense to go to channels of influence and target one person who can link you with the masses rather than working away on one person at a time.
As the world gets seemingly more complex, it's best to go back to basics. Influencer marketing has always been about trust and in that respect, not much has changed. If you have a brand and want to give influencer marketing a try, here are some things you may want to think about…
Make sure you know what you stand for and understand your core values
Seek out and identify influencers who are like-minded and align with your brand values
Check out an influencer's following on (and outside) of social media – there are plenty of fake influencers so it pays to analyse their market reach.
Will they endorse your product for free or for a fee? If the latter, how much is that fee likely to be and can it be results-based?
Assess how long the influencer will work for you and what exactly she or he will do – will they write content, attend events and/or reach out to their network about your brand?
Consider the results they've delivered for other brands they have endorsed and worked with.
On closer examination, you may well find the influencer, when you dig deep, is not quite as well networked as you first thought.
How will you use your influencer profile to fit in with the rest of your integrated marketing activities and convey trust? Word of mouth (WOM) is part of the influencer marketing process.
At Taurus, we have invited influencers such as tech entrepreneurs to talk of their own expertise at our events and partnered with influencers who endorse us a thought leaders. Some SMEs have wonderful long-standing relationships with influencers who grow with the company. It is well worth a shot if you feel it's your time!
See also: Influencer marketing: the Kardashian #ad crackdown and disclosure laws in Australia, Authenticity, disclosure and discipline: How Jules Lund built a tribe of 20,000 influencers and The art of finding and attracting the right social media influencers to your brand.
---
About the author: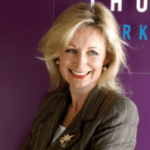 Sharon Williams is a pioneer in the Australian marketing and PR industry. She is a CEO, Fellow of the PRIA, international speaker, personal brand expert, entrepreneur, mentor, marketer, media commentator and frequent mainstream editorial contributor. Under Sharon's leadership and entrepreneurial flair, Taurus is now recognised as one of Australia's highest profile agencies, offering unparalleled levels of service to global corporations including Advance, UTS:INSEARCH, Appster, Napoleon Perdis and Clean Up Australia.