If one negative customer review using social media can cost your business 30 customers, why aren't you there yet? Not participating in the conversation with your customers online doesn't mean it won't happen, just that your voice won't be heard at all.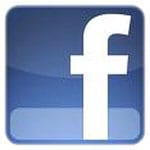 In the US on March 13 this year, Facebook surpassed Google in becoming the most visited website for the week. So what does this mean for businesses?
As social media is further embraced by your customers, the resonance of their voice online will grow as will the repercussions from negative sentiment directed towards your brand or products. According to research by Convergys Corp, a negative customer review on YouTube, Twitter or Facebook can cost a company up to 30 customers.
A customer review through social media reaches on average 45 people, two-thirds of whom said they would either avoid or stop doing business entirely with a company they heard bad things about online, Convergys found.
"The word 'Media' with social is about the power and reach" says Jasmine Batra from Arrow Internet Marketing, businesses will have to learn to change and adapt quickly to ensure they aren't left behind she claims. This also means companies will need to improve their service levels and products, with 1 in 5 people lashing out negatively about a product or brand online.
Fortunately up to 70 percent of Australian businesses plan to embrace some form of social media for their business in 2010a significant increase from the 40 percent engaged in social media in 2008 found the Nielsen-Community Engine 2010 Social Media Business Benchmarking Study.
Melanie Ingrey, research director of Nielsen's online division believes customer engagement will be the key driving factor of businesses taking up social media in 2010.
"In the past year, there has been substantial growth in the number of consumers engaging with companies via social media, up from 23 per cent in 2008 to 38 per cent in 2009."