Firm Spy, the online industry gossip site, has seen a spike in traffic after two law firms Mallesons Stephen Jaques and Clayton Utz banned staff after reports on the firms were placed online, branding Firm Spy as "irresponsible and inaccurate".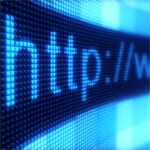 Both Mallesons Stephen Jaques and Clayton Utz banned staff from visiting the Firm Spy site through company computers after Firm Spy published information critical of both firms, the Daily Telegraph reported.
Firm Spy alleged that Mallesons Stephen Jaques skewed the performance ratings of staff negatively to minimise in order to deflate wage rises during employee reviews.  Clayton Utz banned Firm Spy after it alleged payouts to partners increased after laying off 100 employees with the firm.
In an email to NineMSN, the operators of Firm Spy report that traffic to the site spiked by 50 percent on the day of the ban by law firms Mallesons Stephen Jaques and Clayton Utz, with traffic remaining 10 percent higher than the recent trend for the site and an increase in tip offs and leaked stories to Firm Spy anecdotelly as well.
This spike in traffic to the site once both law firms opted to ban staff from accessing it is referred to as the Streisand effect, which sees attempts to censor content online backfire and result in even more attention being paid to the censored item.
The Streisand effect was first recorded when Barbra Streisand, concerned for her privacy, unsuccessfully attempted to sue photographer Kenneth Adelman and Pictopia.com in order to force them to remove an aerial photograph of her home removed from a public database. As a direct result of the court case, the picture was sought after on the Internet, with some 420,000 people seeing the photo on Pictopia.com during the following month.
Small business owners need to keep the Streisand effect in mind when seeking to quash content online that may be negative. Engaging and trying to overcome customer grievances is always preferable to drawing attention to negative sentiment through legal means. Alternatively, encouraging a groundswell of positive support and user generated content from satisfied customers will quickly ensure negative views are the vocal minority only. Doing both is an even better solution when it comes to managing your brand's reputation online.