Salmat today announced that its leading shopping portal for retail advertisers Lasoo.com.au, has been awarded a triple A-rated Statement of Accessibility Conformance by Vision Australia. The rating attests to the ease of usability of the newly optimised site, which was developed to provide access to information for disabled and vision impaired web users.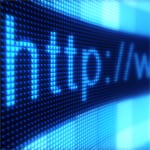 Lasoo.com.au allows consumers to search and browse the latest advertised products from leading Australian retailers, such as Myer, Dick Smith, Priceline, IKEA, Coles, Peep Toe, Harvey Norman and more. While the shopping utility has a strong following amongst the general population it offers particular value to disadvantaged users, empowering them to independently research what to buy and from where before they travel into store.
The accessible version of the site uses large print, simplified graphics, audio support, a clean display and minimal use of colours to ensure that visually impaired internet users have the same access to fundamental information.
Paul Marshall, CEO of Lasoo.com.au, said, "There are four million registered disabled individuals in Australia plus a growing number of elderly internet users who would love to use the internet to shop, research, learn and generally communicate. The trouble is there are thousands of sites that exclude these potential users by not considering their needs. Our aim was to develop a site that was as inclusive as possible, one that would cater to the needs of the elderly and those with a disability. We're delighted to have achieved this with the introduction of the new optimised version of Lasoo."
According to Neil King from Vision Australia, the top considerations for site owners when evaluating an accessibility strategy are
1.     Ensure images have a text equivalent to describe the image
2.     Use correct headings, lists and table mark-ups to provide meaning to the page content
3.     All links should clearly identify their destinations
4.     Use colours with sufficient contrast between text and background colours
5.     Build pages to work with a keyboard as well as a mouse and enable users to resize the text and page width
6.     Make multimedia accessible by providing transcripts and captions.