Harvey Norman plans to launch a China-based retail website to circumvent the Government's GST legislation have been called a hoax, after Harvey Norman chairman Gerry Harvey announced the plan yesterday.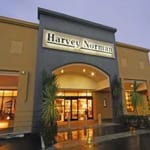 Ruslan Kogan responded, calling Gerry Harvey's plan a hoax in order to push the Federal Government to review its GST laws on imports of less than $1,000.
"Harvey Norman will never open an online store selling direct from China. This is an absolute hoax. It's nothing more than Gerry and Bernie trying to force the Government's hand to change the GST laws.
"The freight cost from China cancels out any GST saving on Harvey Norman products.
"Last week, Gerry Harvey was saying that Harvey Norman had no intention of embracing the Internet. This week he's announcing a new online store based in China. Harvey Norman shareholders must be very tolerant people.
"It's clear that traditional retailers are trying to put political pressure on the Government. They are trying to stir up popular unrest by threatening job losses and outsourcing to China. The Government should not respond to this posturing.
"I'm personally challenging Gerry Harvey and Bernie Brookes to actually open their China-based websites. I think there is about as much chance of this happening as Australia winning The Ashes." Kogan said.
Kogan then threw down the gauntlet to Harvey Norman and Myer's chinese website ambitions, offering both stores free advertising on his site should they launch.
"In the highly unlikely event that they do open their stores and keep them open for three months, I will place prominent links on kogan.com.au directly to Harvey Norman's and Myer's China-based online stores," Kogan said.