Google has launched Google Engage, a new training and incentives program to support Australian digital freelancers and agencies that offer web services to small and medium-sized businesses.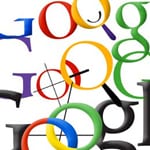 Google Engage is a program to train and develop the freelancers and agencies that help Australian small and medium-sized businesses get online and thrive.
"We're committed to the success of Australia's digital economy," said Richard Flanagan, Google Australia's Product Marketing Manager. "With Google Engage, we're trying to help build the support network that gets Australian businesses online and plugged into the digital economy."
Webmasters, digital agencies, freelancers, IT consultants, and any business that provides web services to Australian small businesses can visit http://www.google.com.au/ads/engage to apply to join the program today.
Google Engage participants will receive free access to:
educational resources and online training materials, such as on-demand tutorials about how to set-up and optimise multiple AdWords accounts
events featuring the latest Google products and market insights
AdWords promotional vouchers to help their clients trial search advertising
ready-made promotional materials to share with their clients
Google Engage joins other Google tools for Australian small businesses, such as Google Places, a free online business listing service, and Google AdWords, an online advertising program for businesses to reach customers searching for their products and services.