Businesses leveraging "group coupon" buying sites in Australia such as Jump On It, Spreets and Ouffer has boomed, with all three bringing the Groupon concept from the USA to satisfy local demand.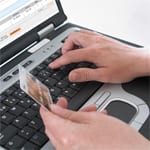 The internet coupon businesses is big business, with Jump On It for example using the scale of group buying offers to encourage businesses to offer significant savings to consumers in order to achieve economies of scale and reach a whole new market.
Social networks such as Facebook and Twitter has lead to an increase in activity around such group coupon sites, with JumpOnIt.com developing a following of 450,000 on Facebook since April this year, and both Spreets and Ouffer leveraging both Twitter and Facebook to drive sales.
So positive is the outlook for Australia's uptake of online coupons that Jump On It has received $1.3m in funding from a consortium of investors lead by Roger Allen (Chairman of Allen and Buckeridge) and Nextec Capital. The company is headed by Australia's leading technology venture capitalist; Roger Allen as Chairman; joined on the board by Peter James, ex-CEO of Adcorp; and the executive team including serial internet entrepreneur Colin Fabig (CEO), James Gilbert (ex-Genis)  and ex-Infochoice and founder of Harrow Media Adam Rigby (COO).
Jump On It's popularity can largely be attributed to social networks. For instance, before being established, it developed a "tribe" through Facebook to offer merchants a large and exclusive sales avenue, and to ensure its "deals" spread virally. Its "I Love" Sydney, Melbourne, Brisbane, Adelaide and Perth fan pages have now become the largest in Australia, at 450,000 fans and up to 2000 comments a day. These Facebook groups are larger than the MasterChef Facebook page, currently at around 200,000.
For Jump On It alone, tens of thousands of coupons have been sold to Australians since May. Over 50 of its deals have exceeded 500 sales, including Hoyts Cinemas, which sold out at 5,000 coupons in early July.