National Australia Bank is relaunching nab.com.au alongside official NAB profiles on Twitter and YouTube in order to reach customers in the time and place they find most convenient rather than force customers to use a single contact method.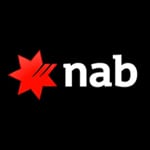 In a lesson to all businesses big and small, NAB is demonstrating the need to adapt to the new online 'social paradigm' that many customers have come to expect when dealing with businesses. Official NAB accounts, serviced by a dedicated Social Media team, have been created on Twitter (@NAB) and YouTube (youtube.com.au/nab).
Chris Smith, General Manager, Digital at NAB says the changes make banking more convenient – anytime, anywhere, on any device.
"Australians are spending more time online, to shop, look for information or use social networks and we're making it easier for them to find what they need from NAB.
"We can now listen to what our customers are saying online, reach out to those who may be experiencing problems and share relevant news and information," he said.
Mobile banking capabilities are also available to NAB customers, via all web-enabled mobile phones, as well as iPhone® and iPad® applications.
NAB will continue to improve nab.com.au, with plans to add more tools, resources and richer content. A new Corporate Responsibility blog and official NAB Facebook Group are also coming soon.