Rebecca Klodinskly is the designer and director behind Aussie swimwear sensation FRANKII SWIM which in five short years has become a highly sought-after and internationally recognised brand.
Thanks to celebrities such as Kylie Jenner, Bella Hadid and Rihanna the label has quickly created a cult following of loyal customers. The brand shot to stardom after these celebs were spotted donning the bikinis on their glamorous vacations and Instagram feeds. 
Most recently the designer held the first ever digital 'pop-up sale', inviting her followers to shop her on-trend bikinis and swimsuits at outlet prices, raking in $80,000 in just over 24 hours.
Rebecca now earns over $7M annually, and is just 30 years old. So, of course, we wanted to talk to her about her success and how she managed to attract the celebs that elevated her brand.
She shares her story on:
how the brand started
the financial backing (or lack of) she had
how they stand out from the competition
how the business has changed since the 2013 launch
the future plans of Frankii
Where did your initial idea for FRANKII SWIM come from?
The light bulb moment for Frankii happened in late 2012 when my younger sister arrived home from a day of shopping. This was before Instagram was a thing, before fast-fashion online stores existed and well before Afterpay. It was the moment while she was proudly showing me her new bikini, which she had picked up off lay-by, that I felt something had to change. If my sister was lay-buying a bikini, surely, she wasn't alone. There had to be hundreds of other girls out there doing it too?! From here I discovered there was a hole in the market for great swim at happy prices.
Where did you find the right support and finance to stat?
Myself! I didn't (and still don't) have any financial backing in Frankii. The company was started completely with my own savings! What's enabled us to do this is that fact we stay true to our brand. We have, and remain to be, a brand of basics done better.  I keep the vision for the brand based on providing our customers with really great, reliable swim – whatever the season or trend.
How do you stand out from the competition as there are so many bikini brands now?
The fundamental of staying true to our brand is what makes Frankii stand out from the competition. Our philosophy is simple, we are and will always be a brand of basics done better.  Imperative to our success has been the importance of a clear vision, and not trying to overcomplicate things. We are a brand based on providing our customers with really great, reliable swim – whatever the season or trend, they can be sure that Frankii will be there whenever it's time to update their swimwear.
I see a lot of brands now trying to keep up with one another, resulting in a lot of lookalike styles. What makes Frankii different is we don't play the keep-up game, and I believe that's the very reason why our customers keep coming back.
How did FRANKII SWIM manage to attract to celebrities, was this organically or targeted?
Our celeb following has and remains to be completely organic! Not only do we get requests from celebrities, we also get actual orders! The first celebrity order that stood out to me was from Kylie Jenner herself.  Seeing these celebrity requests, orders and emails still really reaffirms to me the strength of my brand and the power of Instagram.
How long has FRANKII SWIM changed/grown from 2013 to now?
In the beginning, it was just me – packing orders on my bedroom floor in between Uni and my casual job. Now – I have a staff of 5 people, in addition to huge international wholesalers. The brand is shipping to every corner of the globe, DAILY.  The growth has been steady, consistent and great, we couldn't ask for better momentum.  Every aspect of the company has grown and changed besides the design process, which I continue to do myself. 
Where do you see your brand in the next 5-10 years?
I see Frankii remaining to be one of the top swim brands in the world. There is potential for a brick and mortar store, however the macro answer to where I see the brand in the next 5-10 years is to remain a reliable heavyweight. Innovating the industry at every chance we get, and of course, providing our customers with great, reliable swim time-and-time again.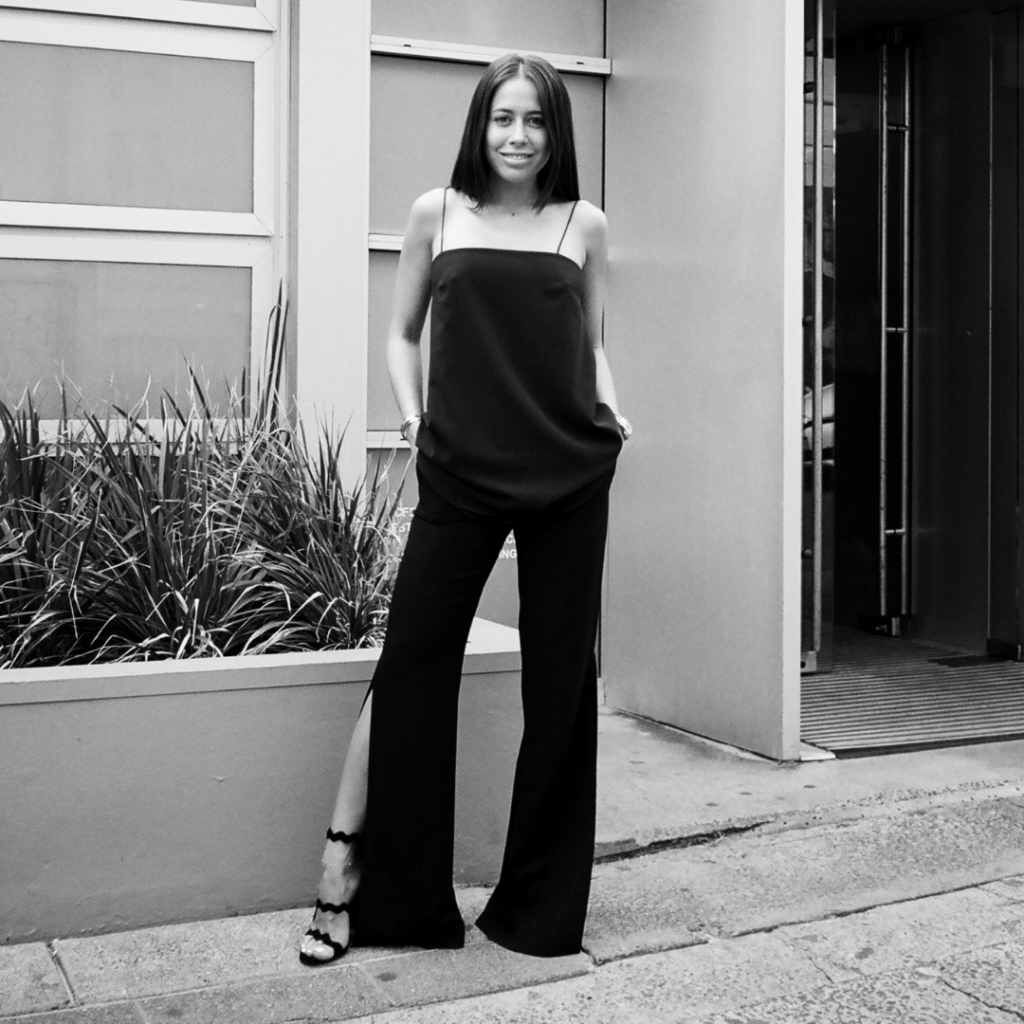 Rebecca Klodinskly is the designer and director behind Aussie swimwear sensation FRANKII SWIM.