Google has declared 2010 as the year of the Aussie online shopper after announcing the first ever Australian Brand Zeitgeist, a look at the "hottest advertising campaigns and brand names in 2010" based on Google searches in Australia.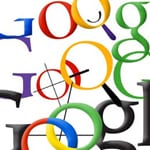 Google's Brand Zeitgeist reveals what resonated with Aussie consumers in 2010 and presents insight for business owners to take advantage of in 2011.
Google's Brand Zeitgeist revealed that overseas retailers continue to be dominant while the Australian dollar remains close to parity with the US Dollar. Yet the fastest rising search term in the retail category was an Australian brand: "woolworths online shopping". Australian retailer "rubi shoes" also made the fastest rising retailer list as did a new outlet mall in Melbourne – "dfo south wharf" which had been plagued with problems and triggered the near collapse of DFO owner Austexx in August – and an Australian retail and auction site – "grays online".
Clearly, Australians are interested in buying local – despite protestations from the Australian Retailers Association over overseas online retailers GST advantage.
With the shift to local retailers from international mega-brands such as Amazon, for the first time this year, the fastest rising searches were for local businesses. Australians want information about facilities, restaurants, and shops near them now, whether it's the "eastbrooke family clinic", "juvinille center", "little caesars", or "the bicycle entrepreneur".
Will Easton, Google Australia's Sales Industry Lead, said Australians are looking for your small business online, so you need to be online too.
"Australians are online and they're looking for your brand and your business. You need to be online to respond to their interest and convert these consumers into customers. The savviest Australian marketers are incorporating online advertising – whether it's search, display, video, or even mobile – into their plans from the start and making sure that their online ads are engaging Australians in real dialogue."
Fastest rising Google searches for retailers
1. woolworths online shopping
2. urban outfitters
3. shopbop
4. saks fifth avenue
5. dfo south wharf
6. nordstrom
7. rubi shoes
8. graysonline
9. zara
10. walmart
Fastest rising searches on Google Maps
1. eastbrooke family clinic
2. juvinille center
3. little caesars
4. the bicycle entrepreneur
5. the electric discounter
6. mt everest
7. tour eiffel
8. hawthorn town hall
9. nick scali
10. sbs federation square
Fastest rising Google searches for Australian brands
1. abc3
2. jetstar.com.au
3. bendigo bank
4. nrl
5. realestate.com.au
6. whereis.com.au
7. masterchef
8. graysonline
9. anz.com.au
10. afl