eBay has criticised calls by Australian retailers to reduce the GST threshold applied to imported goods purchased online, labelling it as an unfair attack on Australian consumers, particularly considering the phenomenal growth of Aussie retailers online.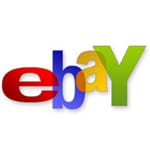 Last week the Australian Retailers Association Executive Director Russell Zimmerman claimed Australia's GST free threshold for imports created an unlevel playing field for all Australian retailers.
Deborah Sharkey, Managing Director eBay Australia & New Zealand hit back at at the comments, arguing that Australian retailers simply need to embrace online rather than make excuses.
"We can't understand why some retailers would seek to attack the consumer, when the answer is to simply get online," said Sharkey.
Australian based sellers on eBay have experienced phenomenal growth this year, almost 10 times retail growth over the same period. These sellers are reaping the rewards because they are competing online and meeting demand from Aussie buyers.
Research shows two main reasons why Australians are purchasing more from overseas based sellers online:
1.   Range – the products being purchased are not available in Australia or are not available from Australian-based sellers online
2.   Price – the strong dollar is giving Australian consumers the power to shop globally
"eBay data shows that both domestic and overseas sellers are benefitting from this trend," Sharkey said.
According to research by Forrester Consulting, "the medium-term trend is for roughly four-fifths of all Australian online expenditures to be placed with local Web sites."
Fluctuations in the value of the Australia dollar are difficult to predict and any change to the current GST threshold may have unintended consequences.
"Australian retailers without transactional websites would be well served to develop a compelling online offering, compete and let the Australian consumer decide."