Companies are advised to prepare to secure their brand names for the .co domain with applications for existing trademark owners opening in April before the Landrush begins on June 21.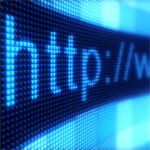 In a similar way to Australians using .au for our websites .co is the 'country code top level domain' (ccTLD) name space for the Republic of Colombia.  Previously, .co was only used as a third level domain for Colombian companies (eg. www.brand.com.co or www.brand.net.co).  However, newly liberalised policies and the appointment of a new registry manager mean that .co will soon be made available as a second level domain (eg. www.brand.co) to applicants around the globe in 2010.
The Sunrise period for holders of trademarks of national effect anywhere in the world to secure their domain name runs from April 26 to June 10.  From June 21 the Landrush period begins, which will be open until 13 July 2010 to anyone wishing to register domain names which have not been registered during the previous periods.
"The impending launch of .co provides an excellent opportunity for companies who may have missed out on their preferred .com domain name to seek to register for a recognisable alternative in the form of the new .co domain.  Research has shown that people identify 'company' with .co so it is a credible alternative to .com and of course is actually the most used second level domain for companies in countries such as the UK (.co.uk) , Japan (.co.jp) and New Zealand (.co.nz)," Melbourne IT's Executive Vice President of Digital Brand Services, Kanchan Mhatre, said.
During the Sunrise and Landrush phases, applications for domain names will not be allocated on a first-come, first served basis.  Instead, applications will be accepted and in the event there are multiple valid applicants for the same domain name, an auction will be conducted and the name awarded to the highest bidder.
General availability of the .co domain is set to begin on July 20 when applications for domain names will be awarded on a first come, first served basis around the world.
Organisations seeking more information on .co and how to apply for .co domain names should contact their local Melbourne IT office – a full list of contact details is available online.