Search Engine Optimisation (SEO) can be a really complicated science. So it makes sense that people have a lot of questions about this valuable online marketing tactic. Whilst there are many who do understand the basic fundamentals of SEO; the ever-growing changes, strategies and processes can be a lot more comprehensive.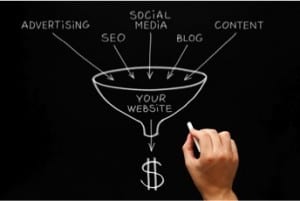 SEO can seem like a fairly basic tool. With prior keyword research and a well-designed website, all you need to do is implement your chosen keywords into some pretty juicy content and your site is now optimised for SEO. Right? Wrong. SEO goes well beyond this – and it takes a lot of time, understanding and patience to nail it.
Whether you've just got a new site and wanting to know the SEO basics or you're still getting your head wrapped round its complexity, here's a few common questions most people don't know; and too embarrassed to ask.
1. What is SEO, exactly?
We know it's about optimisation and natural search engine results but what exactly is SEO? Search Engine Optimisation (SEO) involves a variety of components and techniques that help your website rank higher in organic search results for major search engines like Google and Yahoo. By ranking higher; your site, brand, products and services become more visible to the people who are looking for what you offer.
Search engines use different variables to determine whether your site is of a high quality or not. Some of these can include the structure of your website, user behaviour, internal and external linking, site speed, mobile-friendliness, relevant keywords (without overstuffing), image and title tags and how appropriate and fresh your content is.
2. What's the difference between SEO and paid search?
SEO works with organic results; results that appear naturally in search engines for free. These results are based on algorithms major search engines like Google have. Paid search on the other hand is exactly that – paying to see your website and brand in the search results first.
When you 'Google' something, you'll notice the first few results (usually 1-3) will have a yellow 'ad' notice next to the results. These are part of a paid search campaign that advertisers have paid to set up and once clicked on, will convert their end. Under these paid results will be the search engine results that appear naturally from well-devised SEO.
3. What are backlinks and why are they important?
Besides great content, quality backlinks are the soul of your SEO strategy. Used to point your website from another website with a higher page authority than your current site, quality backlinks help to boost your site's ranking. As far as ranking factors go, backlinks are one of the most important – but they need to be done correctly to reap the full SEO advantage.
For SEO purposes, backlinks may no difference (or can be detrimental) if you're linking back to small, low page rank sites. Because Google ranks sites by their authority, you want to backlink to only trustworthy sites. As with keywords, your backlinks need to be relevant to the information provided and the anchor text you use to link back. Avoid breaking the backlink rules by staying away from paid for backlinks and spam indexes. Reputable backlinks should be built organically and slowly over time through shareable content and guest posts on popular industry blogs.
4. Do meta descriptions still matter?
Meta descriptions still matter. It's a small paragraph of text that appears in the search engine results explaining to Google what your page is all about. You want to keep your Meta descriptions brief and within the word limit. Use this tool to see what it will look like. But it's just the search engines too, Meta descriptions are what entices people to click onto your page and a compelling, relevant description will boost your conversion rates.
5. What's the different between indexed and crawling?
Search engines crawl your site's targeted pages by 'looking' through all the content on your website. As they crawl, some content will be indexed to appear in the search engines. Targeted pages refers to the fact that not all content will be indexed. Search engines will pick what content they want to index through the crawling process and you can control the crawl your end by adding 'no follow' tags to pages.
6. How important is content marketing to a SEO strategy?
SEO is actually all about content marketing. Whilst there's many different factors to implement in your SEO strategy its content that really drives its performance. As SEO states the requirements, content marketing helps to meet those requirements by using relevant keywords and fresh content that's compelling, shareable and interesting.
For SEO to be effective you need words, articles, keywords and substance. You cannot have SEO without content marketing because it's the content that introduces link backs and fleshes your SEO strategy out. SEO demands onsite technical optimisation to put the content in front of the reader and search engines and thus, works hand in hand together.
7. Should I hire someone to do my SEO?
Because SEO involves many complicated processes, it can be helpful to hire an expert to help you. Whilst you'll still need to work with your SEO firm to get the results you're after, it's best to leave this technical online marketing tactic to the professionals so they're up to date with the modern rules of SEO. Google has also stated too, that hiring the wrong SEO person can be detrimental to your brand and website so do your research first and where possible, go local.
8. How long does it take to see SEO results?
Unfortunately, SEO – good SEO – doesn't happen overnight. It's a process that includes many variables which determine how quickly or slowly it may take. From the amount of content you have on your site, to how much you're creating on a regular basis, the content quality and your site's domain authority there's a lot to consider. It also takes time to gain the trust of major search engines so patience is key.
---
About the author
This article is written by Jayde Ferguson who writes for White Chalk Road – a specialised SEO and Online Marketing Company based Perth.