Companies who do the right thing and address staff unhappiness with management will reap the rewards. A recent client of Vantage Human Capital was a highly successful technology group enjoying a $20 million turnover and profit margins of 45 percent. The business has blue chip clients and employs 40 people on multiple sites.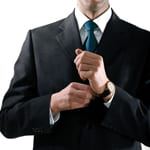 It enjoyed high growth and staff stability in its first 10 years. However, management noticed things were starting to go wrong. They asked Vantage to help them deal with key issues such as:
High staff turnover of 34 percent in 12 months
33 percent decline in productivity
29 percent drop in earnings
Find out about company culture
The first thing Vantage did was a full HR strategic review including a confidential online employee survey. This provided an unbiased, true picture of the firm.
Survey results were an eye opener for management. Staff were highly critical of key areas including communication, remuneration, lack of feedback and poor personal growth opportunities. Results clearly showed a deteriorating relationship between management and staff.
Staff responded to this by leaving the company in droves, causing a significant loss of knowledge and key customer and supplier relationships, which led to the decline in productivity and earnings. Management failed to make the connection between their poor people management and their faltering business results.
Act on key concerns
Failure to act on these survey findings would have increased the likelihood of further staff resignations, unrealised projects, loss of clients, diminishing earnings and irreparable damage to reputation. Vantage's key focus was to help the client develop an effective leadership and management style based on clear communication, empathy and appreciation of staff.
Managers underwent personality profiling to identify strengths and weaknesses. They then worked one-on-one with managers to develop and improve key skills. A review system measured and monitored the evolution of change.
A clear and compliant HR plan was developed and implemented, with new training programs, remuneration and bonus structures which were crucial in increasing staff engagement and retention.
Results
Over a six-month period, these actions resulted in an 85 percent reduction in staff turnover. A survey taken after six months showed a 95 percent increase in employee satisfaction with management's communication strategy. Importantly for the business, productivity increased by 35 percent and earnings by 15 percent on the previous year.