Australian managers have low-self awareness, drastically hindering individual and organisational performance according to research from Human Synergistics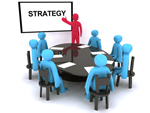 The report reveals that there is a significant disconnect between managers' perceived and actual behaviour. Ie: the behaviours that managers think they possess are a far cry from their actual behaviours displayed on a daily basis – creating a significant cultural disconnect.
Quentin Jones, Managing Director of Human Synergistics, says the findings come at a time when Australian businesses and leaders can't afford to ignore factors that negatively impact business performance and industry growth.
"Self-awareness of managers is at an all time low across Australia. To build a high performance culture, business leaders have to obtain an accurate self-perception, focus on and develop their own behaviours – over time," Jones explains.
"The challenge lies in being brutally honest with one-self, taking that first step in becoming aware of your faults, and although it is the hardest reality a leader can face, it will be the driver of change throughout the entire organisation," Jones continues.
In response to the state of leadership, Human Synergistics has collaborated with the University of Sydney, to develop an eight-step model that can be used by businesses to understand, support and accelerate manager self-awareness.
This year's conference theme is Culture's Impact on Leaders' Transformation and Performance, and follows the premise that organisational culture plays a vital part in supporting and driving individual change and performance.
"Key to change is a challenging but supportive culture, one that ensures behaviour is constantly challenged by feedback, coaching and rewards," Jones continues.
Further results state that 95 percent of Australian companies have a disconnect with their cultural values.
"Without the presence of a supportive culture, leadership initiatives and performance simply flops – this goes back to our inherit notion that leadership drives culture, culture drives leadership, and both drive performance; essentially one can't blossom without the other.