For as long as there is entrepreneurship, people who have taken upon themselves to do this job have searched for the recipe for what makes a successful business, and the answers they found and brought into conversation were sometimes quite extraordinary. Some of them, however, made a huge mistake, and, in spite of having the best ideas around, neglected one simple ingredient without which success in any kind of business would be impossible –The importance of good employees. But, what makes hiring and retaining employees so vital that it puts this issue far above any other business aspect?
Employees are what drives your business's operations
No matter how fast technology may be changing, and new business models are proving to be successful, you have to keep in mind that the magic substance holding all of these building blocks together are living people, each of them with their own personal qualities, ambitions, and drives. If you fail to build up a team of people whose personal qualities are in line with your strategic goals, all the tech and all the theory in the world will not help you to maintain productivity and keep your business viable.
Finding quality employees is a long and painful process
It should be obvious than, that quality employees a very sought out commodity on the labor market, and indeed, finding the right staff sometimes becomes a very long and exhausting process. To make things even worse is the fact that every day your business plays its game with incomplete or subpar team is the day when you failed to make a progress. That is why you should be very picky while you are employing, but once you find the right people, do everything you can to prevent your team from falling away.
Turnovers are not only depriving you good workers but their experience as well
Of course, it would be ridiculous to presume that your newly hired employees become fully formed workers from the get go. Even Napoleon said that he made his generals out of mud. The best you can expect from newcomers are the personal traits like honesty, devotion, and vigor. Everything else takes time, and during that time, your company invests a lot of money, and effort, into employee's training. If you do not do your best to retain that employee, you may lose all of the above to turnover.
Good employees are the key to good customer relationships
Entrepreneurs sometimes like to joke that their job would be much easier if there were not employees and customers. Although exaggerated, this claim is somewhat true because huge part of how some company is perceived in the public eye is a subject to employee-customer relations. This becomes even more obvious if you are running a retail business and need quality employees for the sales jobs. Well, you cannot choose your customers, but you can choose who is going to work for you. If you fail to make the right choice, your mistakes will come back to haunt you in the form of lower customer satisfaction, and, in turn, lower sales.
Turnovers are devastating to morale
High moral is what fuels your employees' productivity and drives them forward. But, is it really possible to maintain a high morale when your staff is incomplete or constantly going through changes due to high turnover rate of quality staff members? No. Not only the rest of your employees will start to question their future in your company; the long established working and communication relationships will be broken, and you will have to, once again, build everything from the ground up.
Gifted individuals improve your staff's overall performance
Sometimes, one employee's personal qualities are what brings up the best out of its coworkers and pushes them to perform better. Having the entire staff made out of persons who are capable to affect their colleagues in the same manner can do wonders for your team's problem solving capabilities, and enables it to perform even if one, or several members are going through personal difficulties. Losing any of these links can weaken, and potentially break the chain.
Keeping all of this in mind, it should be obvious that the lack of quality workers simply cannot be augmented with other business assets. Therefore, instead of searching for alternatives, put your resources into finding, nourishing, and retaining quality employees. You will end up with much better results.
---
About the author: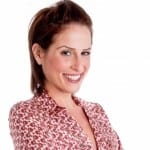 Diana Smith is a freelance writer with an interest in business technologies, advertising ideas and latest business ideas.