Australian businesses recruiting employees face increasing costs as skilled employees become harder to find, with key infrastructure projects, including the National Broadband Network draining the employee talent pool.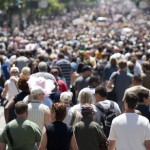 According to the September quarter Clarius Skills Index, there was an overall shortage of skilled labour, with the Index of skilled workers rising from a moderate 98.3 in the September 2009 quarter to a balanced – bordering on high – reading of 100.6 for the September 2010 quarter.
A score of 100 indicates equal tension between labour supply and demand, this translates into a shortage of approximately 21,300 skilled workers in the Australian labour market of almost 12 million people.
Ten of the 20 skilled occupation categories measured by the Clarius Skills Index are now experiencing shortages, and six are involved in aspects of infrastructure projects across the country.
They are Building and Engineering Professionals, Building and Engineering Associate Professionals, Construction Tradespersons, Metal Tradespersons, Automotive Tradespersons and Wood Tradespersons.
According to the Chief Operating Officer of the Clarius Group, Kym Quick, the increased demand that infrastructure projects generate could widen the gap between skills supply and demand.
"The shortages could seriously impact on the progress of a number of infrastructure projects including mining and exploration, hospital programs and important road upgrades. Apart from budget increases, it also takes time to find the right people," Ms Quick said.
"In addition to the potential implications on these infrastructure projects, we are also seeing competition for experienced, skilled workers placing pressure on the corporate sector.
"Some companies will pay whatever it takes to get the right person, but this has a wider affect on the market place forcing other companies to match their offers or miss out on key staff.
Demand for Computing Professionals is up after decision making paused due to the delayed federal election outcome, with the Index for Computing Professionals continuing to rise, pushing the boundary of the balanced range to reach 101.4. This equated to a shortage of approximately 2,800 Computing Professionals in the September quarter.
And there is now moderate hiring activity in the Marketing and Advertising professional category as retailers develop and launch marketing campaigns.
Meanwhile, there is also ebb and flow in supply and demand in Accounting and Auditing categories, where recruitment is expected to pick up over the next six months.