Developing an effective website for your business can be a complex task. While it's tempting to focus on creating engaging copy and funky visuals, there are a number of other factors that can have a major impact on its success.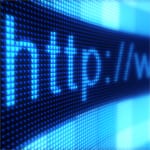 When creating a website, businesses need to think about usability, ensuring the site is easy to navigate and provides relevant information quickly and simply. It's also important to focus on the backend of the site as much as the front-end – the best websites are those that have inbuilt functionality which allow them to grow with the business.
While there are a lot of factors to consider, tackling the web development process smartly and logically makes it easy to develop a website that enhances your business offering.
Why do you need a website?
Before planning begins, it is important to take a step back and clarify the business case behind setting up a website. Small businesses often use their websites to provide information to existing and prospective customers. However, some SMEs may want to expand their sites to enable customer engagement, marketing initiatives or even e-commerce. You should establish clear short term and long term goals for the website at the outset. These goals need to remain front of mind during the development process as they will inform the look, feel and functionality of the site.
Working with a website designer
To develop a professional and fully functional site it is advisable to work with an experienced website designer. It is important to look at the designer's previous work and even speak to their clients to understand whether they are a good fit for your business. It is also important to be prepared when you meet with designers. Find four or five examples of websites you like and point out exactly what appeals to you and what is an absolute no-go. If you have done your research and have some ideas to discuss, you will be well placed to find a web designer who will meet your needs.
KISS
Once your goals have been established and your web design team is in place, it's time to start thinking about the design and layout of your site. During the initial stages, it is easy to get swept away with big-impact ideas. However, the KISS (Keep It Simple Stupid!) principle is essential when it comes to web- development.
The most important concepts to remember during the design stage are simplicity and consistency. Rather then cluttering the site with fancy functionality, focus on making it simple for users to navigate. A well designed site is easy to explore, enabling users to quickly carry out their objectives. It is also important to incorporate consistent design, navigation and language on each page, making it easy for users to move forward and delve into the site further.
Websites should be viewed as an extension of your business; it is often the first impression your customers and clients have. Think of your website as your reception area: if it is welcoming, well designed and ordered, it conveys a sense of professionalism.
Developing  content
Writing for the web is an easy-to-learn art form. Here again, it is important to think about the end user. Most website visitors do not read the text carefully – they are more likely to scan the information to pick out relevant details. They want speedy access to relevant information and will not waste time reading lengthy content.
Web copy should be concise, snappy and engaging. It is best to get straight to the point, sticking to single paragraphs and incorporating your key points at the outset. The site should quickly convey the core purpose of your business. It is also important to speak the language of your audience, ensuring that you are using the right tone and terminology while avoiding industry jargon.
Content management
Even the best web text will need to be refreshed as a business evolves its services and responds to changes in the market. When setting up websites, SMEs need to consider how these updates will be managed.
There are two different models of website: static or content managed. Static websites are the cheaper option, at least upfront. With this type of site what you see is what you get; once the website is finished it will always remain the same. To update a static site you will have to call on your website developers to adjust the content. This approach brings with it lengthy turnaround times as well as additional costs every time the site is refreshed. Given that many SMEs work within limited budgets, it is likely that the cost of updates will not be incurred regularly, leading to outdated web content.
Content managed sites often prove a better option for SMEs. A good in-house content management system gives businesses the ability to manage and update their own web content. This removes the cost of an external developer every time change is required. Although the initial investment could be slightly higher, in the long run this approach will save time and money. Additionally, it will enable businesses to host a more responsive website, allowing them to develop a better relationship with customers by responding to feedback and participating in discussions.
Planning for growth
In addition to deciding how you would like your website to function now, it is important to think about where you see your site heading in the next five years. For example, do you have plans to set up a blog or develop a newsletter? Are you thinking of enabling online sales? Will you be incorporating more user interaction into the site? Thinking about these issues will help you decide how to set up your web platform.
You don't need to develop a website that incorporates every piece of functionality straightaway, but explaining to your designers where your business is headed will allow them to plan for modular growth. You won't necessarily see the difference on the front of your site, but they may design things a little differently in the back end or use a different web platform to ensure that your website can expand as your business develops.
Incorporating SEO so people find you
It is one thing to have a website, but it's another for your website to be found among the millions of others. Ten to 20 years ago, it was important for businesses to list an ad in the Yellow Pages. These days it's important for business websites to have high search rankings. This can be achieved through Search Engine Optimisation (SEO), a technique that helps search engine bots, like Google's bot, find your website.
Search Engine Optimisation is an essential part of the mix and should be incorporated into the design from the ground up. You should discuss SEO with your web designer and make sure they are creating pages with this in mind. However, while SEO is important it isn't the more important than the user experience. When sites attempt to engage search engines over and above their actual audience, the copy tends to focus on keywords and can lack cohesion for your real audience. It is critical to write for users of the site first and then consider search engines and keywords.
Conclusion
There are many elements involved in creating a first-rate website but the key to success is effective planning. By understanding what your website needs to achieve for your business now and in the future, you are in a good position to start thinking about design and content. Take the time to meet with web developers to find a company you feel comfortable working with. They will be able to advise you on the web platform that will work best for your build as well as guiding you through the more technical decisions around navigation, layout and content management.
–Anthony Milner is product manager for Elcom (www.elcom.com.au), experts in intranets, extranets and websites.