With the festive season already underway, there's a range of workplace issues and obligations small to medium business should be aware of heading into Christmas. Below are a few things business owners and managers can get right over Christmas and set up for a successful 2017.
1. Say Thank You in a way that's personal
In the busyness that is Christmas planning, always remember the 25th of December is right at the end of a very long year. In the flurry of where to go, the menu, gifts and finding a date that suits everyone for the party, make time to walk around and say a genuine thank you.
Funnily enough, over that summer holiday, two things happen: People get nervous about next year, and people talk to their family and friends, which means they might decide they're not really valued and leave.
Make sure your team head into Christmas knowing that you really appreciated them this year and they are an important part of next year:
Acknowledge specific contributions – things that mattered to the team, to a customer, to the business – for each person on your team.
Walk person to person, shake hands, say thank you. Wish people a Merry Christmas and add "looking forward to next year". If you have something planned for them, mention it now.
Pop it in a card, so people at home can read it too. "It's been a great/tough year and nothing has mattered more than our great team. You're (named) a really important part of that, and we appreciate all you've done. Look forward to seeing you next year, Love from your Boss". Script a couple of options so that when your team compare their 'great message from the boss' they will (as they should) feel really valued.
2. Christmas Party Etiquette
Now is the time for the boss to be the grown-up. Now is not the time to need to be carried to an Uber with one shoe missing singing obscenities.  Whichever way you try and avoid the legalities, you are responsible for your team when they're at your work function….yes, any location. At the very minimum, stay sober and make sure everyone gets home safe.
Above that, you could really shine by walking around and making sure everyone is having fun and has someone to talk to. Think of yourself as host and aim to make it fabulous for everyone. Enjoy yourself, but don't make it about you. The longest speech you should make is five minutes, and it should be inclusive of everyone in the room (not an 'ode to Bob', your business partner).
2.A. On social media
Obviously, your company's normal social media policy applies across the Christmas season. As there's a higher percentage of team (and customer) social events outside the office at this time of year, it can be good practice to send a reminder to the team about what the policy is. As a fall back, ask your team to apply the 'Grandma filter' to any company connected social posts and activity to avoid any social media surprises e.g. Ask themselves what their grandma would say if she saw or heard the content before posting it online.
3. Christmas Gifts
While Maureen will forever be grateful (she appreciates everything!), there maybe other people on your team who hate hams / baskets of fruit (when they're heading on vacation)/ and a pen with your company logo on it. As a guide – no perishables, no company logos, no food that is potentially religiously inappropriate, or poses personal risk to people with diabetes.
There's two options to get this right. Firstly, (best option) go personal. Individual gifts (at an equal price point) that are thoughtful or funny. Secondly, something incredibly practical like a gift card from two potential stores. That way, people know they can take it to a posh store or a supermarket. It doesn't need to be huge, just fair, with their name on it to show you thought of them. The card is the most important part (See point 1). Three days in advance is ideal. 11pm on Christmas Eve, so they think you forgot, is less so.
4. Managing Holiday Leave Requests
There's nothing more contentious than leave requests at Christmas. If you've got your diversity right, hopefully you'll have some non-Christmas- celebrators in the team. Plus, you'll have some people who hate taking school holidays. Ask for people who want to work Christmas, and you'll find these groups.
If diversity fails you, then you've left it way too late to talk Christmas leave in November. Your best bet now is to be honest, explain you'll get better next year, and make sure you start planning Christmas leave in April. Say something like "As we all know, Christmas is an important period for our customers, and we need a good team available for them over the season. For this reason, we're only able to have X number people away each week between 15 December til the end of January. We're going to share this workload fairly across the team. Please let us know your preference".
5. Let people go home early
We've all had that boss that worked right up to the last minute before Christmas. Don't be that boss. It's Christmas.
---
About the author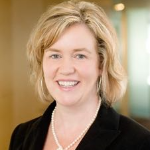 Rhonda Brighton-Hall is recognised as one of Australia's foremost experts in human resources, specialising in leadership, diversity and future of work. As the co-Founder and CEO of start-up, Making Work Absolutely Human (MWAH), Rhonda is focused on improving the way people work. With MWAH, she has created a resource base of everything humans need to work with people in a good way. MWAH is currently Beta testing. For a limited time, you can gain access to the site for free.