Starting a business is always an exciting and daunting time – registrations, accountants, setting up tax requirements and then the marketing, production and sales processes.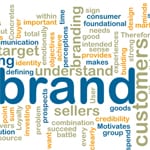 But, according to Michael Beverley of trademark specialists IP Wealth, many business people forget one vital element that can quickly bring all their hard work undone.
They don't register their business name as a trademark.
Gold Coast entrepreneur Peter Hill paid a heavy price for not filing a trademark when he set up a finance brokerage business and registered Just Car Loans. He lost three years of work and hundreds of thousands of dollars.
"I like business names that tell the market exactly what I do," he said. "Just Car Loans said it all. But it didn't occur to me to register a trademark. After all, I registered the company. I thought that was enough."
Peter had a simple business plan to build the business to a level where it could be sold in three years.
He was on track when he received a letter from a big law firm in Melbourne.
"It was a simple 'cease and desist' letter," said Peter. "A well known insurance giant had registered and trademarked a similar name in the insurance field and my name was held to violate their right and cause confusion in the market."
Peter did not know enough about trademark law and he knew he did not have the resources to argue with a billion-dollar company and its lawyers.
"Three years of work wend down the drain," he said. "We picked ourselves up and started all over again."
This time, Peter sought the advice of trademark specialists at IP Wealth before he even registered another company name.
"A trademark is more important for a business than registering the company name," said Michael Beverley at IP Wealth.
"We worked with Peter to develop a name and a brand. We trademarked Car Loan King and then Peter registered the company."
Peter Hill sold Car Loan King three years later as planned.
"It became a six-year project instead of the three-year plan," said Peter.
Today, Peter Hill runs mobile car service business Auto King. The words are trademarked, the logos and signage are trademarked. He has also trademarked a number of other names as ideas come to him.
"Now that IP Wealth has secured our IP, we are confidently storming ahead with our quest to be the preferred mobile mechanics around Australia," said Peter.
Michael Beverley said that many small and medium size businesses have suffered a similar fate to Peter Hill.
"Large companies vigorously protect their trademarks and intellectual property," he said. "Some have people dedicated to searching the trademark and business name databases and will swoop on any business that attempts to register a name or mark that could infringe their rights.
"We've seen Google's aggressive approach to anyone who uses a similar name. The latest was against the Australian alcohol comparison Web site Groggle. It's changed its name to Drinkle after protracted negotiations with Google. It's had to relinquish its trademarks, Web domain names – everything."
Mr Beverley said that entrepreneurs should seek advice from a registered trademark attorney before they start up a new business.
"Your intellectual property – your name, your designs, your logos – are the most valuable part of your business," he said. "When you come to sell the business, your IP is what you are able to trade. Without trademark protection, your business may be worthless even after years of hard work. Ask Peter Hill."