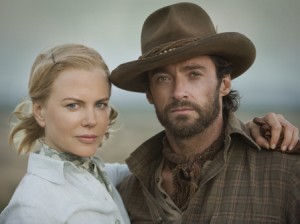 Once upon a time it was all about selling beaches, but in light of the economic downturn, Australian tourism now faces more challenging times. Can tourism sell Australia once more?
No other industry has a unique selling proposition quite like the tourism industry. Only in Australia can you climb the Sydney Harbour Bridge, hike around Uluru or go diving in the Great Barrier Reef. And yet these are challenging times, brought on by an economic downturn that sees items like leisure travel first to be kicked off the budget.
"It's a fairly grim operating environment," admits Matt Hingerty, managing director of the Australian Tourism Export Council (ATEC). "Travel is always a little bit buffered from the immediate impact because people forward book, but in three–six months it'll be a whole different story."
So how does the industry stay afloat? There's plenty of solidarity in what is essentially a young sector and a lot businesses can do to innovate their offering.

New Exporters
Whether you're a domestic operator who wants to go global, or a brand new business, the pioneers of Australian tourism are still around as mentors. "We're still an industry that has a national mission and people who are successful will, through an association like ATEC, share that information in the hopes that others will enter the market," says Hingerty.
Other resources include state and territory tourism bodies, as well as national organisation Tourism Australia. "What Tourism Australia focuses on is market information; it's the demand side that we know most about," says Geoff Buckley, managing director of Tourism Australia. "We provide an enormous range of information about all the key markets that you might want to go into, what the consumer is looking for, the type of travel they undertake, the numbers, forecasts all those sort of things. Through Tourism Research Australia, we have information about what might be your target market if you were to start up your business."
You should also keep in mind that depending on your industry, you might also have access to comprehensive information for your particular sector compiled by an industry association, such as the Australian Hotels Association.
Existing Exporters
If you're already established as a tourism operator, consider direct marketing strategies such as exhibiting at the Australian Tourism Exchange, an annual trade show run by Tourism Australia. Only Australian tourism operators can exhibit, and the show is attended by influential travel wholesalers and direct sell operators from around the world.
Other important trade shows include the World Travel Market, which is a global industry event staged annually in London. Tourism Australia and Austrade also publish details of worldwide and Australian tourism events regularly, so enquire about any that may be relevant to your business.
And don't underestimate the value of visiting your market, says Hingerty: "The people who do the best are the people who get into markets with a briefcase full of pamphlets and do face-to-face selling."
He suggests joining a mission, such as those regularly organised by regional, state and national government bodies. "We just had a trade mission to South America because some of our more enterprising members said 'we can get some value over there'; Qantas has reopened direct flights from Buenos Aires," says Hingerty. "We had a good response from agents there, and we followed up with our members and a lot of them are providing business off the back of it."
Advanced Exporters
Innovation is the key to long-term success, and this includes adapting to changes in key markets and also diversifying your offering, believes Hingerty. "Japan has been in decline for some time but it's still our number one leisure market. If you simply look at the demographics of Japan, which is ageing rapidly, that says a lot about the type of product you offer to Japan," he explains, naming health and wellbeing experiences and access issues as emerging for that market.
The one thing Australia does well is cater for experience seekers, so advanced exporters would do well to understand what experience they are offering their segment—and what will keep them coming back. While we do have to keep an eye on the ageing traveller, exporters should also consider the advantages of the strong youth market, which gives a high, repeat yield.
"One of the more resilient sectors of the global travel economy is the youth market and we have always found that Australia, with its increasingly attractive working holiday schemes, is doing quite well," says Buckley. "What is really valuable is they come out, make money, spend it, they stay longer and they disperse wider. Invariably they are an ambassador for Australia so they come back later in their life with their family, and later again because they have such a good connection with their destination.
"Australia is a great destination for that youth market to experience 'overseas', relatively safe, quite different, and yet open and friendly enough that they can explore and enjoy."

Non-Tourism Exporters
The non-tourism businesses that tend to do well from the industry aren't necessarily exporters, as most will cater for the domestic market; consider sectors such as retail, transport, hospitality and the arts. However, what tourism can do for exporters present in both domestic and international markets is strengthen branding. The exposure a traveller might have to brand like surfwear label Billabong might translate to export sales down the track, for example.
Tourism also has a symbiotic relationship with the education sector. Young tourists may decide to study here after a good travel experience, while many students will travel during their stay. "We get far more leisure traveller numbers, but we get more dollars out of students than we do out of leisure travellers," reports Hingerty.
Barriers
Tourism is the one industry that will always be affected by the fluctuations in the Australian dollar. While a high dollar won't dissuade all travellers from coming to our shores, when the dollar is up, tourist spend goes down. The changeable economic environment is therefore something tourism exporters should be particularly aware of considering sensitivity to such changes.
Infrastructure and the constraints around development are also barriers. Hingerty says there are a lot of developing countries jostling for the tourist dollar and, in some cases, Australia is falling behind the competition. "There are a lot of countries investing very heavily in infrastructure at the moment backed by subsidised travel and a strong marketing campaign," says Hingerty. "In the Middle East there's an estimated $3 trillion worth of tourism-related projects on the books—whether or not that will come to fruition is another matter."
Buckley agrees that the competition makes Australia a harder sell. "In recent years even markets like China, who are fantastic source market for us, are also now a big competitor market in drawing a lot of travellers to their destination," he notes. "Developing countries now also pitch for those tourism dollars. In many cases it's their main export commodity, and a lot of dollars go into infrastructure and support to try and drive that business."

The Future
Hingerty believes the future lies in niche offerings brought upon by the rising profile of our Indigenous experiences and also the development of eco-tourism and health and wellness tourism. The main difficulty with health and wellness tourism, he says, is the "political lack of vision".
"As with education years ago, [politicians] are concerned about displacement of Australian patients for foreign patients. This has nothing to do with the public sector, although we do believe there would be benefits for the public sector. If we enter this market it will lead to foreign investment," he argues. "Health is globalising like everything else and Australia is throwing up barriers to protect our system while having endless debates about how we can fund our health system."
Buckley sees a shift in the source of our visitors, nominating fast growth in India and China. "We've also seen some good growth out of markets like France, Canada, and Ireland. Some of it is around the youth market, particularly France and Ireland, and the Netherlands as well."
Another aspect of youth important to the industry is skilled labour. ATEC has canvassed some thoughts from Generation Y on the future on the industry to find out why tourism and hospitality courses remain popular, but so few students end up pursuing a career. Hingerty reports that many don't see a clear enough career path and need to see how they could be successful in the industry. Having some of the pioneers mentor the next generation would be beneficial, he believes: "We think there's a great opportunity to pass on some of the corporate knowledge of the founding fathers and mothers of our industry onto these young people coming through."

Australia: The Campaign
Two years ago, Tourism Australia discovered that renowned director Baz Luhrmann was making a film to be shot in Australia with Australian actors. They were delighted when they found out the title of the film would be Australia. "You couldn't wish for anything better than that," says Geoff Buckley, Tourism Australia's managing director. "Secondly, the whole storyline is basically about how the land and its people transforms one of the lead characters."
Tourism Australia hired Luhrmann for a new campaign to leverage the 'Australia' branding the film would generate. Taking the theme of transformation, he used a 'before and after' concept to convey the experience of a traveller rediscovering him or herself in Australia.
"What we would hope to convey is an emotional experience," describes Luhrmann. "Emotion is something where people go 'I know what that feeling is like. I know what it's like to feel as if I've lost connection with myself or my family or my loved ones or my sense of place and I really need to leave all of this noise behind and go on a journey … I need to feel again'. Our mission is simple: it is not to try and serve everybody's interest, it's just to identify this country as a special and unique experience."
While the campaign is not directly linked with the film, it features young Aboriginal actor Brandon Walters, who has a significant role in the movie. "If you've seen the movie, you'll get the linkages, but if you haven't, it doesn't matter," says Buckley. "Whether the film is a success or not, it will be exposed and Australia will be exposed in the lead up. We're really trying to get people to see the movie, see the country."
The campaign began in October, rolling out to 22 key markets, while the film is expected to be released in Australia at the end of this month, with worldwide release slated for December.
Web tour
Tourism Australia: www.tourism.australia.com
Tourism Research Australia: www.tra.australia.com
Australian Tourism Data Warehouse: www.atdw.com.au
Visit Canberra: www.visitcanberra.com.au
Tourism New South Wales: www.tourism.nsw.gov.au
Tourism NT: www.tourismnt.com.au
Tourism Queensland: www.tq.com.au
South Australian Tourism Commission: www.tourism.sa.gov.au
Tourism Tasmania: www.tourismtasmania.com.au
Tourism Victoria: www.tourismvictoria.com.au
Western Australian Tourism Commission: www.tourism.wa.gov.au

Fast Fact
An early form of the Australian Tourism Exchange trade show began in 1979 and the only international attendees were from North America. Today, the event is big enough to be split into Western and Eastern modules. The 2009 event will run from June 13–19.
—Source: www.tradeevents.australia.com