Australian shoppers are yet to resume spending since the global financial crisis, with many concerned over the security of their jobs as the economy recovers.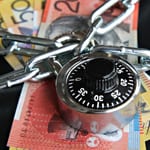 The SMH reports a survey of 1,000 people by the Australian National Retailers Association has found that while the majority of Australians (56 percent) believed the global financial crisis was over, a much lower number (39 percent) were ready to take out their credit cards and spend up on non-essential items such as clothing, shoes, homewares and appliances.
Australian National Retailers Association chief executive Margy Osmond believes that consumer confidence has not recovered yet due to repeated increases in interest rates from the Reserve Bank of Australia.
"Shrewd shoppers will create challenges for retailers this year," Ms Osmond said in a statement.
"There are still a few obstacles on the path to recovery and rising interest rates is the largest hurdle."
Believing that further increases to official interest rates will only serve to damage the fragile state of consumer confidence, Ms Osmond is cautioning the Reserve Bank against increasing interest rates next Tuesday, with any impact to be felt negatively by retailers.
As further evidence that consumer confidence is down, consumers are opting against using credit cards and increasing their future debt burden, instead opting to use debit cards or pay cash in 63 percent of transactions.
Interest rates are expected to increase by 25 basis points when the RBA meets next Tuesday, with National Australia Bank chief economist Alan Oster confident that the rapidly expanding Australian economy will trigger a rate rise from the RBA.
"Over 2010, we now expect soaring bulk commodity prices to bolster economic growth and push unemployment down to four per cent or lower," he said in a note to clients.
"Against this backdrop there is little doubt that the Reserve Bank will wish to rapidly unwind its current expansionary policy settings."