Like professionals in every field – business, sports, the arts, etc. – I prefer to listen and learn LESS from the commentators and analysts and MORE from the professional practitioners. By professional practitioners, I mean the people who spend their time IN their chosen field by DOING. They're usually "hands-on" and knee-deep in experiential learning through experimenting, testing, monitoring and managing all aspects of their chosen practice.
It seems that everywhere you look these days, there's a social media expert springing up somewhere. On Tuesday, 30th March at Sydney's GPO, A List (of) Entrepreneurs is honoured to exclusively present the first public presentation of Twitter's professional social media professional practitioner, @Iconic88.
With over 30,000 followers and one of the top ten most "re-tweeted" people on the planet, the self-proclaimed "Chief Happiness Officer" reveals the persona behind the famous ice cream cone avatar on Twitter publicly on stage for the first time and will share with us his perspectives on how to be effective – and efficient – in social media.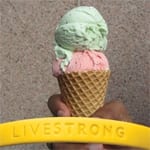 With only 100 tickets available at $25 per person ( $5 of which will be directly donated to @Iconic88 's Fijian orphanage), this event is sure to sell-out quickly.
To beat the rush to reserve your – and a friend's – place at this event TODAY.
I hope to see you there to share in the revelation of Twitter's Clark Kent, @iconic88.