This month, Australian photobook printing company Momento is celebrating its 6th birthday and to commensurate the occasion, the team is giving away more than $1 million worth of credits to new and existing customers.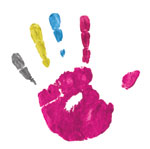 "We've grown considerably since we first opened in 2004 and that has only happened because of our loyal customers," says Libby Jeffery, co-founder of Momento. "We love helping people use their photos to make something that they cherish – and we're offering this gift to all our customers because we want people to create a Momento for every memory," says Jeffery.
Throughout the birthday promotion Momento will giveaway credits of a different value to each of its customers, depending on how long they have been a Momento member.
"Our longest standing customers will receive up to $30, while our newer customers will get $10," says Jeffery.
Joining members will also benefit from the giveaway. Each new user who signs up in September will receive a $10 credit for their next purchase from Momento.
"This is our way of celebrating our success and sharing a piece of our cake with our customers," says Jeffery.
Momento is Australia's longest running photobook printing company that provides customers with an easy and fun way to make photos last a lifetime with a range of premium printed products including photobooks, diaries, calendars and greeting cards.
Momento provides free design software that is powerful yet easy to use. Whether you have only just discovered photo gift products or you're a seasoned designer, you'll find the software intuitive and loaded with great features that make sure it's fun to design photobooks, diaries, calendars or cards.
The credits are valid from 1st September 2010 until 30th September 2010 and each credit can only be used once. Terms and conditions apply.