Vodafone Hutchison Australia (VHA) have discovered email marketing campaigns that included customer ratings and reviews attained a 40 percent higher click-through rate, which correspondingly turned into higher transaction numbers from electronic direct mail campaigns.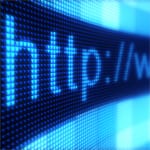 "The results to date have been impressive," said Noel Hamill, director of sales at Vodafone Hutchison Australia. "We've seen an increase in click-throughs on electronic direct mail (EDMs) featuring customer reviews, and we have also seen that customers who read online reviews are more likely to proceed to the online checkout."
In July, 2009, VHA appointed Bazaarvoice, a provider of measurable social commerce technologies. The company implemented online customer-generated ratings and reviews capabilities on shop.three.com.au, which has delivered a number of benefits over the last 12 months, including the ability for customers to share their impressions and experience on the current range of mobile phones as well as helping VHA retail teams to better understand customer sentiment, help store staff provide better recommendations, and provide a better level of service to customers.
"Ratings and reviews are proven to increase sales and conversion rates online. But they have the added benefit of becoming a tool for brands to listen and respond directly to customer opinions," said Graham Jackson, managing director for Bazaarvoice in Australia and New Zealand.
"Ratings and reviews are just the first step," said Noel Hamill. "We see user-generated content as a huge step toward making us a more customer-centric business."
On the 3 Mobile ecommerce site, the "Reviews" tab is the most clicked tab once a shopper visits a product page. And clicking this tab shows an increase in conversion potential – VHA found that site visitors who read reviews are 40 percent more likely to begin the checkout process than visitors who do not read reviews.