The Council of Small Business of Australia (COSBOA) has today released its recommendations to the Opposition-lead Senate Inquiry on Access of Small Business to Finance.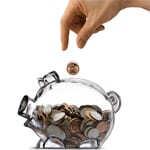 CEO Jaye Radisich said that small business concerns about the access of small business to finance are not new, and remain the number one concern for small businesses across Australia.
"Most small businesses are more concerned about access to finance than they are about any other issue, including the new Fair Work Act, as indicated in the recently released COSBOA/ Telstra Business Back to Business survey.
"The perception that small business is out of the woods and that finance is freely flowing to small businesses post GFC is simply not the case. Many small businesses still struggle to get a loan to start up, or to expand, and often end up funding operational costs through personal credit cards at 20% interest rates.
"The Council of Small Business has addressed the key issues facing small business in its submission to the Senate Inquiry, and has made seven recommendations for the Commonwealth to adopt," Ms Radisich said.
COSBOA is conducting an online survey to gather more data about the biggest gripes that small businesses have in relation to accessing finance, and to gather more ideas for change. The survey will run until 7 April 2010 and can be accessed via the COSBOA homepage.
The Council of Small Business of Australia recommends that the Commonwealth:
Expedites the process of implementing international banking protocols in Australia to encourage the participation of non-banking financial institutions in the provision of financing options to small businesses.
Regulate with respect to some of the high costs of switching banks that currently exist. For example, bank account number portability, like mobile phone number portability, has the capacity to promote choice, reduce costs and increase productivity.
Work with State and Territory governments to overcome other barriers to switching banks that are attendant on business loans for mortgage-secured businesses, such as stamp duty costs.
Reconsider the introduction of the proposed Australian Business Investment Partnership with a specific focus on small business, such as exist in the UK, China and Singapore, to meet the gap in the market that the banks are not filling when it comes to lending to small business.
Introduce a cash-loss carry back taxation policy which would improve small business cash flow, enabling small businesses to offset current losses against past years' profits and receive a refund of past tax paid.
Introduce or tighten regulations governing the transparency of fees, terms of conditions associated with small business loans, by reference to the requirements now demanded of retailers (unit pricing on shelves) and telecommunications service providers (whole of contract costs in mobile phone advertising).
Introduce or tighten regulations governing electronic funds transfer facilities provided by financial institutions to small businesses.