COSBOA have gone back to the future, announcing the re-appointment of of former Chairman Bob Stanton to head the COSBOA Board.
Bob Stanton was previously Chairman of COSBOA from 2003 to 2008 and on returning continue his strategic approach in fighting for small business. Mr Stanton has managed his own business for over 18 years and will replace former Chairman Richard Brookes.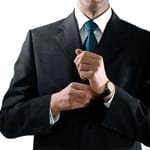 In a statement issued today incoming COSBOA Chairman Bob Stanton defended previous Chairman, Richard Brookes, saying he had stood down from the position after achieving positive outcomes in governance rather than being forced from the position.
"Mr Brookes has led the board in the identification of key issues and the strategic and tactical approach to these issues. He leaves with our best wishes and full in the knowledge that these activities will continue and will be expanded as necessary."
Mr Stanton highlighted some of the main issues of concern for COSBOA as: the growth in compliance demands; interest rates and the continuing gouging of small business by the banks; the confusion for people in a small businesses with workplace relations matters; the effect on the morale of people in small business of the ongoing arguments over the mining resources tax; and the poor support and protection of individuals in business from predatory behaviour and creeping acquisitions.
"We need to be ever vigilant in our protection of the health and welfare of the families and the individuals running a business who are the backbone of our economy. For too long these people have been taken for granted and red tape and compliance has been piled upon them and any real support and assistance has been provided to big business. COSBOA will continue the work that Mr Brookes and others have undertaken and fight the good fight for our people and our community." Mr Stanton concluded.