Paypal scam emails are doing the rounds of Australian small businesses with scammers seeking to gain your PayPal login details to take money from the PayPal account you use for business.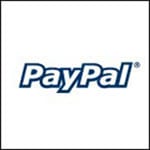 Below is a copy of the PayPal scam emails we have been forwarded from Australian small businesses.
Also worth noting, the email is sent from "secure@paipal.com.au"
———————————————-
Dear Customer,
As part of our security measures, we regularly screen activity in the PayPal system. We recently noticed an issue with your account:
Your account has been compromised and temporarily limited in your behalf.
In order to secure your account, we would like further information from you. We appreciate your understanding as we work to ensure account safety.
Please log in to your PayPal account to respond to this request.
Once you log in, you will be asked to provide information to secure your account.
Sincerely,
PayPal Account Review Department
Please do not reply to this email. This mailbox is not monitored and you will not receive a response. For assistance, log in to your PayPal account and click the Help link in the top right corner of any PayPal page.
—————————————————————-
Copyright © 1999-2010 PayPal. All rights reserved.
PPID DD129456