Getprice today released its 2011 Shopping report that examined the behaviours of over 3000 consumers who have visited the site, revealing that service, not price is the most important factor for Australians when buying online.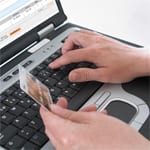 Getprice's 2011 Shopping report ound consumers are looking beyond price during their purchasing decision process. Customer service, brand familiarity and user reviews are the most important types of information in the decision making process when researching or shopping online
In addition, the report found there is great opportunity for retailers to improve or establish their social media, mobile and website capabilities as marketing channels to attract consumers.
The report found that while online consumers are engaged most with social networking sites on their mobile, only one in five actually interact with their favourite brands via social media sites such as twitter and Facebook.
There was also a clear gap identified when it came to the usefulness of retailer websites.
Retailer websites were selected as the most used sites when researching or shopping online, however they ranked fifth in terms of usefulness.
Chief executive officer of Getprice, Chris Hitchen commented on the results:
"We recently witnessed a so-called 'war' between online and offline retail channels as each attempted to attract consumers to shop with them.
"Offline retailers were calling on the Government to apply GST to goods; while online retailers were telling the industry that offline retailers needed to look beyond the issue of GST and focus on additional factors such as brand reputation and customer service.
"This report went further and identified clear gaps and issues that offline retailers should be focusing on in order to work together with online retail channels to create the best retail experience for the consumer.
"Consumers will be loyal if you deliver strong customer service and are relevant and valuable throughout the shopping process. That means connecting more effectively with shoppers on social media sites, your own website and mobile applications. There was a clear discrepancy in how consumers view these channels compared to how useful they find them during their shopping experience."