Most entrepreneurs speak of moments of inspiration when asked why they started their business but for Dominic Cain, it was desperation not inspiration that sowed the seeds of his success.
Working in a kitchen, Dominic made numerous attempts to source particular ingredients or supplies to later concede that his efforts were futile. Confident there would be many in the hospitality industry sharing his frustrations, he knew there had to be an easier way to connect people with products. There was a gap in the market and it needed to be filled.
Dominic said "there were many times that we were desperately trying to source particular ingredients or supplies and the search was proving fruitless."
It was from these experiences that Find My Rice was born.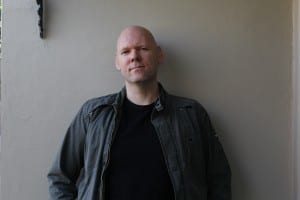 "Everyone I worked or spoke with really believed in the concept and believed that it would become a valuable asset to the industry," Dominic said.
Find My Rice is an innovative new search engine specifically designed for the hospitality industry connecting suppliers, equipment providers and business owners to the products they need. To the relief of many in the industry, users no longer have to navigate murky waters to arrive at specific products. Instead, intuitive algorithms analyse search criteria to provide the desired results along with complimentary products and companies.
Dominic told Dynamic Business that Find My Rice differentiates itself from other company directories by making their individual products searchable.
"We've developed the site to be an end-to-end solution," Dominic said.
As with any new venture, they don't come without a series of sacrifices. Personal finance and loans have funded the project so far with Dominic also having moved in with family to free up cash to grow the business. It takes a great deal of faith to derail a stable career in the pursuit of a dream, but with 440,000 listed companies and 1000 new customers per week, it seems Dominic made a good judgment call.
Identifying a gap in the market alone does not guarantee success. According to Dominic it is about developing values around a deeper understanding of why the gap needs to be filled. Having a genuine belief in the cause, Dominic says, will contribute to the success and longevity of the business.
"We believe that allowing access via our freemium model to smaller companies gives them the opportunity to foot it against larger companies in a crowded market space.
"Hopefully this will help them to grow and develop their business in a way that they may have been unable to do previously.
"We are committed to stimulating the industry by helping to keep these smaller operators going in any way we can in order for the end result to be as diverse an industry as possible," Dominic said.
With a growing business, any entrepreneur would appreciate the importance of having a mind for the future as well as the present. While moving on to an e-commerce platform is a primary goal for Find My Rice, developing manufacturer and grower relationships in the immediate future will be key.
"For every distributor there are 10 manufacturers and for every manufacturer there are 20 growers, so it's understanding how we can connect and service all links in the chain in an exemplary way," said Dominic.
For all those out there navigating the world of online business, Dominic has some simple advice – "Test, test, test!"
"Execute lots of small testing along the way. Prove that each idea you have or assumption you hold is correct before you add that to your business or offering and move onto the next one."