Caught in a common predicament, many of us find themselves motivated by the idea of pursuing a business opportunity but quickly recoil with apprehension. A perceived lack of knowledge, experience, or fears of deviating from a career trajectory are just a few of the things holding us back. The 'ball and chain' of entrepreneurialism perhaps. If this sounds like you – read on.
Working in the finance industry in San Francisco 14 years ago, Jean-Claude Branch was not experiencing the enthusiasm he craved from his career. With his eyes and a mind wide open to new opportunities, he attended an open house for an uninspiring four-unit property.
"It was an ugly building. I thought I could make it look so much better inside and out," said Jean-Claude. And that, he did. Pouring in his savings and "borrowing cash to the hilt," Jean-Claude renovated the property and gave it a new lease of life.
"It turned out to be a great success. With my new career in place, I started to source and renovate a number of multi-unit properties, including homes, all within San Francisco," he said.
Having developed a formula that he knew generated success, the finance professional turned property developer returned to his home city of Sydney where another 'twist' in his career lay waiting.
An old, run down budget hotel in Cremorne Point was to be the setting for Jean-Claude's next career move. Jean-Claude spotted an opportunity for the taking in Cremorne Point Manor, barely a 3-star rating establishment in an affluent suburb, home to some of Sydney's most stunning residential buildings.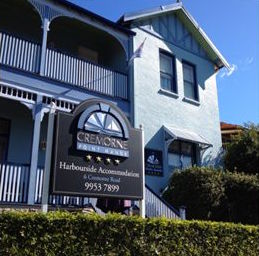 "I restored it to the original personality and increased the rating to a 4 Star. From there came the first Certificate of Excellence Award by Tripadvisor, voted by customers. We've recently received our Fifth consecutive award."
A long way from his career in finance, Jean-Claude now has Kirribilli's Glenferrie Lodge tucked in his portfolio with more property projects in the pipeline. All a part of his newly born Emerald City Hotels group.
If there's a moral to be drawn from this story, perhaps it should be this: however 'alternative' a career path may seem, enthusiasm will see you through. The knowledge, skills and experiences to improve will be gained along the way.
"I could have enjoyed a great career in finance if I stayed in that field…I'm happy I made the change. The most important skill is the desire to work hard and have a vision," Jean-Claude said.
"Over time, I learned to double check every decision and find the right people to help me. As I've grown my company, I am aware that I don't have all the skills so I find great people who do.
"I have a great mentor who was behind Australia's top luxury resorts: Joost Heymeijer, from Wolgan Valley Resort and now VP of Catering for Emirates in Dubai."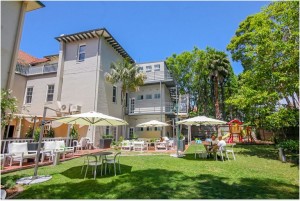 With a track record of successful projects and having developed a good relationship with lenders who share his excitement for the potential of Emerald Hotels, Jean-Claude continues to prowl the landscape for "different and quirky" buildings to grow his business. But there is a careful balancing act to play according to Jean-Claude.
"It's always the careful ratio of trying to grow and also being aware of blowing up by pushing too hard or too far.
"I've considered growing both nationally and internationally, but at the same time, if I can make a great new hotel in Sydney, there is no need to be spending my life on a plane…The city attracts huge, global attention from both tourists and investors."
No longer a finance professional and not just a property developer, Jean-Claude is a hotelier moving forward with a unique brand. A brand "without a target market in the typical marketing sense.
"I want the essence of an amazing experience in an economical package," he said.