Sir Richard Branson has crowned the winners of global technology competition, the Talent Unleashed Awards, at a high profile event in Sydney on Friday.
The Awards, now in their third year, set out to recognise disruptive entrepreneurs who utilise innovative technology solutions to improve communities, social problems and the environment.
Supporting a range of not-for-profit initiatives, Sir Richard said in his opening comments that there's much "satisfaction" to be had from building staff who are out there "tackling problems in the world."
Before announcing the winners, Sir Richard shared his views with a room full of lively nominees on what makes a successful entrepreneur.
Making an example of Virgin's entry into the domestic travel market at a time when Ansett Australia and Qantas looked tired, he said it's about spotting an opportunity to fill a gap in the market, in a positive way.
"If you see a gap – go for it," he said.
Australian entrepreneur, Troy Westley, took the top prize in the APAC region. Mr Westley co-founded CareMonkey, a user-controlled solution that automates the process of gathering medical information, emergency contacts and permission forms from members and employees.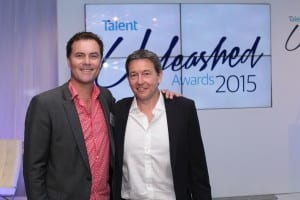 Mr Westley will travel to Branson's Necker Island to engage in a series of workshops alongside high-profile business leaders for the Igniting Change leadership gathering which aims to use entrepreneurial approaches to reinvent the world.
Samiya Parvez, COO of Adiamo and UK and European winner of the second top Talent Unleashed Award, will be joining Mr Westley and Sir Richard Branson at Necker Island for the gathering.
Talent founder and Managing Director, Richard Earl, said "innovations require bravery and this needs to be celebrated. Social and environmental issues represent some of the greatest opportunities to find new markets of profitable growth, more lasting and engaging sources of competitive advantage, that can engage people and communities in more effective ways that reduce cost and risk."
The awards were judged by an impressive international panel that included Sir Richard Branson, Steve Wozniak of Apple and Silicon Valley Fame, Seek CEO Andrew Bassatt, and Cliff Rosenberg, Managing Director of LinkedIn South East Asia, Australia and New Zealand.
Mr Earl said "Talent is working to harness the power of the technology community to influence, create change and shape ideas to provide a strong entrepreneurial environment to support the work environment and society."
Recognition by the world's leading entrepreneurs was only the start of the winners' and finalists' journey, said Mr Earl.
Other winners at the event included: