For many SMEs, online sales have been the difference between surviving the pandemic and being unable to continue trading. 
Australian e-commerce reached a record high in 2020, and with Australia Post reporting that sales were equally strong for the 2020-2021 financial year, it appears that consumer behaviour has changed forever.
So, if your business is fast-tracking its digital presence, what strategies can you adopt to maximise online sales?
Let's talk…
Lee Hardham, Founder and CEO, Brauz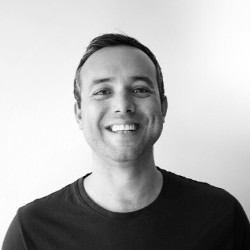 "As retailers are continuously forced to adapt to the changing buying patterns brought about by the pandemic, brands on the front foot are investing in contextual commerce. Contextual commerce is the concept of seamlessly integrating shopping experiences into a shopper's everyday environment and it's what turns a browser into a buyer.  It is about capturing customers in the moment of "I want that" and providing purchasing opportunities in context, rather than waiting for customers to seek out the retailer online or in-store.
"For any retailer looking for ways to overcome the challenges of today's retail environment, contextual commerce can be an incredibly helpful tool. For example, we've seen retailers adopting Reserve In-Store solutions organically increase online conversion by over 50% and retailers using video-enabled commerce increasing order values by 5-6 times.
"Adopting contextual commerce strategies gives retailers a stronger chance of converting customers on their digital shopping journey." 
Matt Thompson, Vice President, Global Marketing, Soprano Design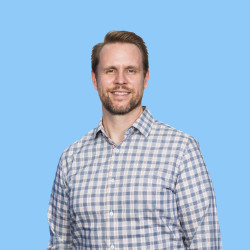 "An omnichannel communication strategy that enables direct, meaningful interactions with customers is integral to any ecommerce business. Customer needs and expectations have risen significantly in the wake of the pandemic, and human connection has never been more important. Because of this, running a successful ecommerce operation relies heavily on ensuring communication is personalised and accessible across all channels and formats—whether its SMS, email or voice.
"What's more is that, typically, 90 percent of text messages are opened within the first three minutes after being received. Due to their high success rate, SMS messages from retailers and brands generate responses when delivering time-sensitive communication to inform or drive spending on their site. Not only does direct communication with customers create a point of difference that drives up engagement, but it also creates a virtual experience that shoppers are missing from not being in a store."
 Ruben Rodriguez, PR and Consumer Marketing Manager, WOW Tech APAC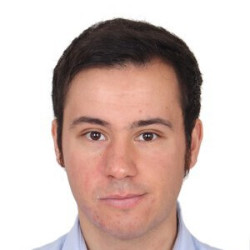 "Being aware of the power of search is the most important thing when it comes to building brand awareness that can eventually lead to purchase. In already-scaled e-commerce ventures, search represents the largest source of traffic, so marketers need to think outside of the box: what can I do from a top-funnel perspective to get more people talking about my brand, and therefore, searching it? From a mid-funnel perspective: who do those consumers follow? Should I partner with those influencers? From a low-funnel: how can I optimise my e-commerce environment towards more convertibility?
"The answer will always be different, but the need for awareness and structured, ROI-driven investments across the different stages of the marketing funnel are universal."
Dean Vocisano, Country Manager for Australia, ShopFully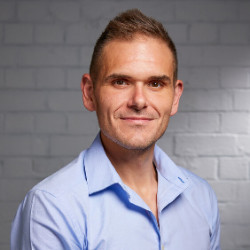 "The Australian retail industry has experienced significant changes as a result of the pandemic, most notably accelerating the digitisation of how consumers shop. Consumers no longer see the difference between online and offline – they want the best of both worlds delivered as a seamless experience. In fact, our mobile phones have become a necessity, becoming a remote control for shopping – from browsing products from our favourite stores and comparing deals and discounts, all from the comfort of our home. 
"Whether you're a retailer with a strong online presence or still very much dependent on foot traffic, it is important to keep in mind that catalogues still play an influential role in the path to purchase in Australia. 
"Our recent Nielsen research found 80 percent of Aussie consumers use digital platforms to collect information on the stores to visit, while almost as many (79 percent), 'always' or 'sometimes' read catalogues when making purchase decisions. It is therefore never too late to re-energise your omni-channel marketing strategies as we'll continue to see retailers place more emphasis on delivering a consistent, easy customer experience across the entire path to purchase."
Lyndon Hedderly, Director of Customer Solutions, Confluent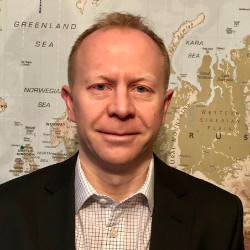 "As we go through new challenges every day in today's global pandemic, retailers' digital transformation have evolved to ensure seamless customer experiences. For many e-commerce businesses, the acceleration towards a digital-first approach means prioritising the importance of offering customers the flexibility they expect from refunds and returns policies.
"To help maintain seamless returns processes for customers, retailers should consider investing in technology platforms that leverage in-store and online data in real-time. A platform that supports data in motion helps retailers ensure data can be accessed from all sources across the entire value chain, becoming the instant glue between all of a retailer's touch-points, from e-commerce tools such as CRMs, supply chain and logistics platforms, to in-store technology like self-checkouts and sensor cameras. 
"As a result, customers are guaranteed a best-in-class digital experience, and for retailers this experience becomes a point of differentiation against competitors."
Antoine Le Tard, Regional Vice President Australia & New Zealand, AppDynamics 
"During the pandemic, many e-commerce sites and brands with established online presence flourished, while businesses reliant on foot traffic have had their fair share of challenges. However, the one constant is that retailers need to innovate at pace to respond to changing customer expectations. 
"Our latest App Attention Index 2021 report highlights the reliance consumers have on applications and digital services, with 81% of Australians saying they have become part of how they go about their lives. 
"But expectations have increased too. 72% of Australians go as far as to say that it is disrespectful to users for brands to offer a poor digital experience in this day and age. They won't settle for anything less than a perfect digital and expect their mobile banking or grocery app to be reliable, personalised, secure and simple to use. And, now more than ever, consumers put the blame on brands when things are not working perfectly.  For 76% of Australians, it is the responsibility of the brand to ensure a smooth and efficient experience.
"Brands need to understand that an application is no longer an extension of the brand or an additional channel to engage customers. Today, the application is the business." 
Sahba Idelkhani, Director of Systems Engineering Australia & New Zealand, McAfee Enterprise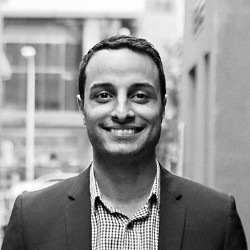 "With e-commerce continuing to surge amidst global change, online security is becoming a much more important issue. Now's the time for retailers to reassess its people and technology processes and investments to ensure their business is ahead of the cybersecurity threat curve.  
'Educating staff is a great first step to preventing potential cybersecurity breaches; however, educating customers is another. Teaching customers what to look out for, such as phishing emails, can alleviate frustration down the road and help improve a customer's overall experience with the business. 
"Secondly, it's essential, especially in e-commerce, to look at security holistically. With so many attack vectors available, cybercriminals will be looking for any way they can to breach a retailer's systems. Because of this, it's important to consider the entire business, from online platforms where customers interact for purchases, to where and how their data is stored and used.
'Finally, it's important to stay up to date on the latest cyber risks that might be targeting e-commerce retailers. With the retail industry booming, the best approach online retailers have for staying secure is to get on the front foot and be proactive about safeguarding themselves and their customers online."  
Emma Pudney, Chief Technology Officer for Asia Pacific & Japan, Rackspace Technology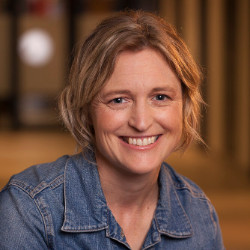 "Edge computing can be leveraged in retail to grow brand equity, better understand customers, and optimise business operations. It provides new avenues for collecting and analysing data both in real time and after the fact. Edge devices such as IoT sensors or connected cameras allow greater volumes of data to be collected, processed, stored and fed into smart applications more efficiently than is possible with cloud alone or an on-premise data centre.
"This creates opportunities like real-time sensors to anonymously track shopper behaviour: what did they pick up? Did they put it in their basket? This information can then be used to better understand customer behaviour and product placement. Secondly, for efficient stock management: to make decisions faster, which can help reduce costs. That means no more closing the store for a day before the end of the financial year to count stock.
"With edge computing, you can create an experience that connects your business, supply, and channel partners—to stay ahead of customer needs, adapt to market trends and make the changes that matter most to your customers."
Andrew Cornale, Co-Founder and Technical Director, UnDigital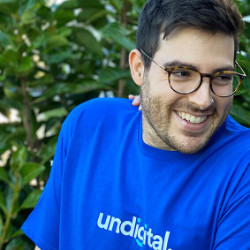 "As a large portion of Australia waits out another lockdown, many consumers are relying on e-commerce to purchase items. So, what's best practice?
Craft a logical user experience
Use an appealing design 
Optimise your website to be faster
Ensure it's cyber-secure
Scale for busy periods 
Use plenty of images 
Know your target market and where to find them 
Use personalised abandon cart messages to entice customers back to convert 
Make helpful content easily accessible on your website to spare your customer service team 
Do what you said you would. If you said the parcel would be shipped using express post, do that. It's important to only set an expectation when you can meet it. 
Customers want to know they're in good hands. With the right e-commerce strategy, this can be achieved and lead to long term customer satisfaction and loyalty."
Vijay Raghvani, Head of Customer Experience at Airwallex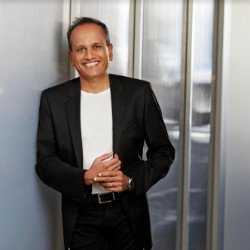 "There are plenty of growth opportunities for retailers approaching the busy season – particularly in international markets. With borders no longer a barrier, Australian businesses are selling globally faster, and more successfully than ever. So, how can you do the same? And more importantly, where do you start? 
Research: Understand which market is most attractive for your products, look at competitors and their price points, as well as any local challenges you may have getting your product to target customers. For example, certain countries restrict battery operated or medical related items being shipped by air freight.
Why you: Australian businesses are highly regarded by global consumers – for example, crock'd, Beau Hudson and OrbitKey all have a great Australian founder story. What's yours?
Do the basics: Set up your company structure, bank account and other tools BEFORE you start selling. Once you go global, you'll want to focus resources on reaching your new customers, not worrying about financial infrastructure."
Adam Boote, Director Digital and Growth, Localsearch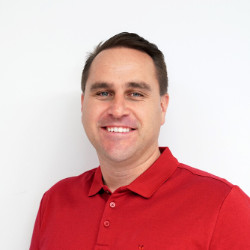 "E-commerce is continuing to thrive within the digital economy. The industry had grown to comprise 14 per cent of the Australian market's total retail sales, (excluding cafés and restaurants) in July last year. More than 5.2 million households made an online purchase in January 2021 — a 25 per cent increase on the same time last year.
"An easy, quick way to put your business in front of these online shoppers is with Google Ads Shopping. Shopping ads put your business in Google's shopping network, which feeds directly from product listings in the Google Merchant Center, allowing shoppers to see inventory on Google when they search. From the network of businesses Localsearch supports, there's been a really significant trend of interest here in recent times, with investments rising from 178% between Q1 to Q2 in 2020. 
"By improving long-term outcomes for your business, this simple strategy can optimise consumers' algorithms so your business and products will remain top of mind and build a stronger presence in Google searches. In that, Google is a tool that should be utilised more aggressively and harnessed by the e-commerce trade community, it's a fantastic hub for e-commerce."
Andy Bowen, Chief Investment Officer, Bowens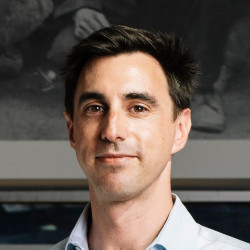 "Know your customer – Generations Y and Z make up an increasing proportion of the industry's workforce. The Australian Government lists the average age of a construction worker as 34. Most have grown up with the convenience of ecommerce and have growing expectations of this across trade.
"Recognise opportunity amongst competitors – Bowens saw an opportunity to help revitalise the business by taking it in a direction the rest of the industry was yet to follow, digitalisation. While some competitors had tried previously to nail online service, none had stepped up to create a digital experience for bulky items such as cladding and flooring.
"Invest accordingly and build a capable team – Prior to the pandemic, I would have said only 5 percent of our budget was directed into digital comms. Now it is more like 55 per cent or 60 per cent of our marketing budget. We understand that in order to see growth in this space, we need to fund it. 
"Alongside with the ecommerce capability, we have overseen the creation of a complete marketing and ecommerce team. Currently sitting at 10 members, this internal sector will grow further."
 Paul Soong, Regional Director, ANZ, BluJay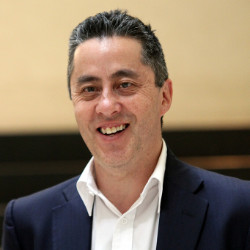 "It goes without saying that ecommerce growth has skyrocketed since early 2020, driven by COVID-19 restrictions and lockdowns. Owing to this growth, the delivery experience is now a major consideration in the consumer buying journey, with delivery information such as cost, delivery timeframe and delivery tracking becoming critical purchase drivers.
"As online deliveries become the norm for most Aussie households, consumers also care more than ever about reverse logistics. Providing a clear and uncomplicated checkout and returns process is essential to meet increasing customer expectations for a convenient and fuss-free buying experience. It sounds simple enough but getting purchases to shoppers where and how they want them as quickly as possible remains a challenge for retailers. But nailing this is a key way to build brand loyalty and repeat business."
Chris Dahl, Director of Sales & Growth, Pin Payments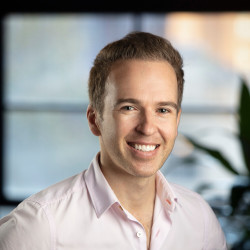 "Building a successful e-commerce business is paramount in today's post-covid-19 world. However, with most of the world now operating digitally, building an online business can seem overwhelming and daunting. Luckily, the digital age has brought with it an opportunity to access a wealth of information, at the click of a button, most of which is free. So, here are a few tips for SMBs. 
Make sure you can accept payments from customers online 
Get the most out of your business social media 
Find the right ecommerce platform that can grow with your brand 
Reward your customers to build a loyal fan base 
Create a sense of community through regular communication 
Utilise the latest digital tools to scale your business 
Avoid investing in digital advertising before your business is ready! 
Think and sell globally 
Don't end up in your customers' spam! Make your email marketing count 
Constantly improve your UX and UI 
Nathan Knight, Managing Director ANZ, Lenovo Infrastructure Solutions Group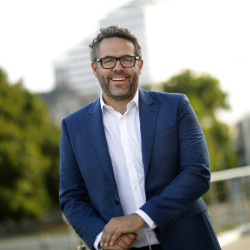 "We have seen successful retailers adopt an innovative stance during lockdown, with a philosophy that 'now is the time to innovate'. Much like how roadworks are carried out in the middle of the night, there are technologies that should now be deployed that augment the customer journey. 
"For example, deploying edge computing solutions during lockdown that bring analytics and intelligence closer to the customer will not only allow for a more efficient e-commerce platform—from handling online purchases and payments, managing logistics and ensuring timely and seamless delivery—but it will ensure the post-lockdown demands placed on point of sales systems and supply chains can be met. 
"It is these back-end innovations that our customers are asking for, and retailers that explore the opportunities they provide during lockdown will enjoy a competitive advantage, both in the short and long-term."
Leigh Williams, Founder & Managing Director, eStore Logistics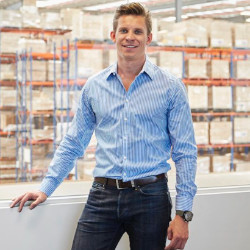 "With global e-commerce players like Amazon now operating in the Australian market, consumers have increasingly high expectations around delivery times. Availability of next day delivery is becoming commonplace and smaller retailers will need to offer the same standard of service if they want to thrive. 
"While smaller businesses can't compete with the deep pockets of large retailers – with their large warehouses, state of the art technology and even private fleets of planes – however, they can work with a fulfillment partner to offer Amazon-level service, without the cost implications.
"Working with the right fulfilment provider is not just about fast delivery times. It enables you to cut costs by running the business operations smoothly and efficiently. Proper management of returns means you save on time and waste. You're also able to improve the customer experience through clever consistent packaging, reliable turnaround time and returns when needed. "
---
Read more: Let's Talk: Sales and Marketing – what is producing results post-COVID-19?
Read more: Let's Talk: Sales
---
Keep up to date with our stories on LinkedIn, Twitter, Facebook and Instagram