Creating emotional connections with your customers online requires more than a slick website. You need the right technology and processes to build a seamless customer journey, which engenders confidence, loyalty and repeat sales.
Let's talk…
 Abi Bennett, COO of Starshipit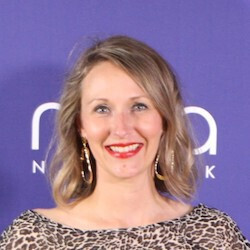 "A streamlined fulfilment process that enables a seamless online experience is the foundation of great customer service. Customer needs and expectations have shifted greatly since the onset of the pandemic, making quick turnaround times and efficient dispatch for retailers non-negotiable. The delivery of an order is part of the overall purchase, and the quality of that experience will impact whether a customer will make repeat purchases in the future.

"Offering flexibility has become a critical part of the customer experience. Whether that means offering flexible shipping options, such as same day delivery, express postage over standard, or a flexible returns policy, retailers must prioritise this. Partnering with an automated shipping software provider that can help carry the burden of time-consuming manual processes is a great way to enable this.

"Maintaining communication and transparency by providing regular updates on the status of an order via regular automated notifications will help keep your customers in the loop. This pre-empts any questions in real-time and eliminates the need for multiple customer service queries. This has been especially important recently as retailers navigate ongoing disruptions and widespread delays to the national postal network."
Michael Evans, vice president ANZ, Pegasystems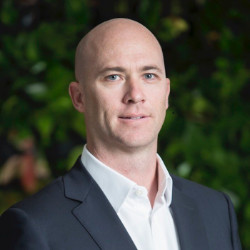 "In the digital age, delivering superior customer experiences is critical to increasing profitability and reducing customer churn. However, many companies still fall into the trap of thinking of the digital experience as front-end interaction – the visual wow factor of a great looking website with lots of functionality and responsive design.
"But for businesses to achieve truly great digital experiences, they need to think past user interface and develop their entire infrastructure around delivering on customer promises. From effectively utilising first-party data and AI to improve real-time interactions, to providing a consistent level of customer service regardless of the channel customers use. These are crucial components in customer journeys, and they're driven from the back-end.
"Delivering accurate fulfilment and exceptional customer service requires businesses to streamline processes, connect in real-time with customers on all channels, and quickly adapt to changing business requirements and customer demands."
Abby Johnston, Strategy Partner, Untangld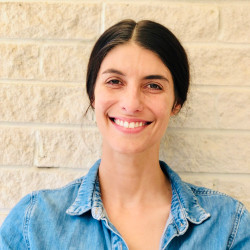 "Map it out. Get a clear view of your end-to-end customer experience, both on and offline. Not just the interactions, but the motivations, mindsets and pain points. Use this to identify and ideate around moments of impact.
"Don't trust your intuition. Do research and validate your experience design with customers. Challenge every assumption you have; it'll save you money in the long term.
"Dig deep in your data. Identify how people are flowing through your experience and get brutally honest with the findings. Sometimes the smallest insights can have the biggest impact. 
"Know the state of play. Explore the category and culture your experience exists within. Identify what best practice, what major competitors are doing, and what expectations users are bringing from other categories.
"Little things matter. Small moments of joy can make all the difference. Where it suits your brand and budget, make it fun."
Leon Adato, Head Geek™ at SolarWinds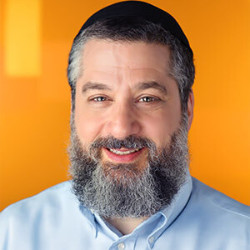 "Customers expect a seamless journey from cart to checkout. Delivering such an experience starts with investing in bulletproof IT infrastructure because you can bet if your website isn't working, the customer will head to your competitors.
"Start by implementing a robust monitoring system to gather data on what "normal" looks like. You honestly can't presume something "just broke" if you have no idea what a typical Thursday (let alone an average day, week, or end of quarter) looks like. Once this is in place, you should consider conducting regular stress tests—but not in production. Having a mirrored system to test against is essential to glean this important insight without impacting production. This is especially crucial as we enter the end-of-year sales season, when many businesses experience peak demand. Keep in mind monitoring solutions should include a database management solution designed to help IT teams stay on top of the back end of application performance during crucial sales periods. 
"Finally, consider which parts of your production environment require (and would benefit from) robust high availability elements—load balancers, failover systems, and so on. It also wouldn't hurt to include a disaster recovery plan because if it can break, it will break. And if it can't break… you're wrong, it can. 
"With these essential areas nailed down, you can focus on selling great products and delivering exceptional customer service."
Philipp Heltewig, CEO and Co-founder, Cognigy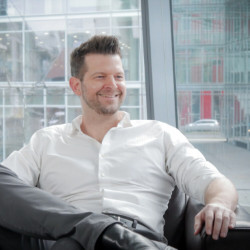 "The pandemic has prompted many businesses to re-think their approach to digital transformation and how innovative use of technology can improve the online customer experience. 
"Leveraging technologies, such as automation and artificial intelligence (AI), specifically conversational AI, allows businesses to improve its online customer experience threefold: personalising the experience; helping consumers to self-service; and boosting communicability.
"AI can make personalised product recommendations, provide meaningful answers to questions and help customers to find what they are looking for. It can also help to reduce common pain points, make frustrating interactions more pleasant, speed up the returns process and provide customers with a more memorable experience.
"The machine learning element of the conversational AI technology also means that once implemented, its ability to provide personalised services and experiences will continue to develop, enabling business to better respond to customer demands, needs and expectations as well as improving interactions."
Graham Jackson, CEO at Fluent Commerce.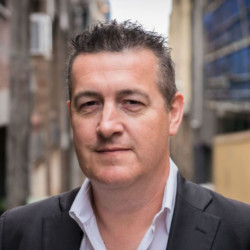 "When considering your online customer experience, it's important to not overlook the impact of the return process. The way in which a business handles a return can dramatically affect the customer experience. 
"Keeping customers regularly informed on the progress of their return is essential for maintaining customer satisfaction. This not only helps avoid additional support calls from people feeling frustrated about the status of their refund, but it can also build brand trust. 
"Another way you can achieve a better online return experience is by embracing digital returns. By providing a return QR code on a shipping label or box, or on a packing slip for use at a drop-off or collection, customers can quickly, easily and more sustainability return items. This removes many of the inherent problems associated with the traditional return process, such as printing labels from home, resulting in a more positive interaction. "
Sam Kothari, Director of Growth at Airwallex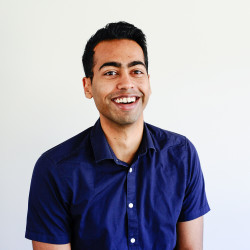 "Building a positive online experience for customers is now fundamental to the success of your business. This is particularly important for those looking to expand their business internationally. Here's a few tip tips to step up your online presence:
Think like a local: While personalisation is a must, it can become tricky when operating in unfamiliar markets. Local expertise can help you fill the gaps. For example, using a local eCommerce platform (like Shopify) mirrors the language and currency of the region or country you're targeting. 
Consider your payment method: Implementing a payment gateway helps facilitate secure and flexible online transactions by clearly identifying the available payment methods (i.e. credit cards and bank transfers) or platforms (e.g. Paypal or Airwallex). This gives your customers both choice and clarity, so they aren't deterred from proceeding at the point of purchase.
Look after your team: If your employees are well cared for, this experience will flow through to your customers." 
Richard Marr, General Manager, APAC, Auth0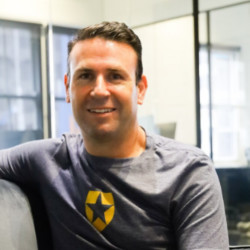 "As Australians turn to online channels for goods and services, there are increased expectations of a low friction, personalised and seamless experience online. However, Auth0's "The Login Experience Customers Want" survey shows that Australian consumers are frustrated with the standard password and username method of authentication.
"Consumers want to use digital services, but if the login process is clunky or frustrating, they will take their businesses elsewhere. With the proliferation of online threats, businesses need to find the right balance between ease and security, by making changes to the login process offering more secure and convenient alternatives to passwords. Passwordless and biometric security are already mainstays of multifactor authentication, and adaptive technologies are already on the market that can offer that security without the friction. Passwords will inevitably make way for alternatives that are driven by the adoption of the WebAuthn standard, but businesses need to prepare for that transition now."
Cary Lockwood, chief executive officer, Loyalty Now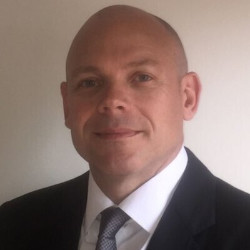 "Customer experience is fast becoming one of the greatest differentiators between a good business and a thriving organisation with a committed clientele. 
"With eCommerce becoming the new norm, customers want that great in-person service to be reflected in their digital shopping experiences. One way this can be achieved is through the introduction of an open-ecosystem, card-linked loyalty program. 
"These types of reward programs let retailers create a frictionless, hyper-personalised buyer experience, while also streamlining the purchasing progress through card-linked technology and gathering real-time user data to inform future marketing strategies. 
"Open-ecosystem, card-linked loyalty and rewards programs create a smooth transition between the in-person service found at a local bricks-and-mortar retailer to the convenience and variety of goods found online. Such programs give customers exclusive offers and deals online, with credit that has been earned across all purchases and touchpoints, continuing the engagement for the retailer across multiple platforms. "
Martin Filz CEO Pureprofile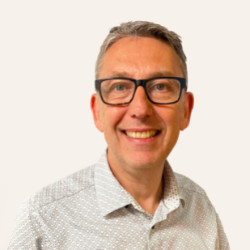 "Through our research with IAB, Pureprofile discovered that two-thirds of Australians use their smartphones to shop online, so making sure that your e-commerce platform is compatible with all devices is fundamental. Only 36% of Australians plan to return to in-person shopping, so e-commerce platforms will need to be constantly updated with the latest functionalities. 
"The customer experience starts well before the 'add to cart' process. With 70% of online shoppers using search engines to discover brands, the way your customers are finding you is having a significant impact on their overall experience. It is worth noting that consumers are actively seeking out recommendations through search and social media as well. Contact details need to be front and centre on your website; consumers don't want to have to search too hard for this. Free shipping, discounts, environmental friendliness and ethical, local sourcing were also found to be especially important. 
"If you offer these, or they are built into the workings of your company, now is the time to tell your customers and make them feel even better about shopping with you."
Jo-ann Chung, Chief Product Officer, WLTH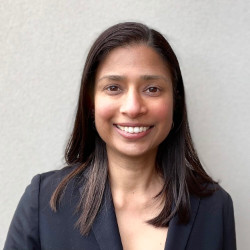 "Leveraging strategies can help us better understand our customers' needs to design online platforms that provide a user-friendly online experience. Here are my tips:

Make it easy to use
Ensure that your design is intuitive for users to find what they need by using simple language, pre-fill information, clear call to action, and visual cues.

Deliver responsive and mobile-friendly experiences
With the vast array of devices available, it is crucial to ensure your online platforms are mobile-friendly and easy to navigate, no matter the device.

Eliminate 404 errors
Errors can prevent users from completing tasks accurately, which can result in an irritated customer. To avoid this, ensure all your links work and keep content on your online platforms up to date.

Optimise page speed
There is nothing more frustrating for users than having to wait patiently for the page to load. Fortunately, various tools can help you understand and optimise your online pages to deliver a positive online experience."
Andrew Cornale, Co-Founder and Technical Director, UnDigital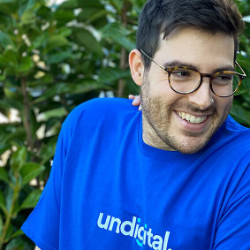 "As we move into an increasingly online world, many retailers are looking to create a better customer experience. But where to start? Creating a positive customer experience requires strategic thinking, consistency and a holistic approach. Regardless of industry, there are three key areas to be covered. 
it needs to be clean, articulate and welcoming. Arrange your content mindfully and intuitively. 
Site speed – The online consumer is time poor and nothing kills loyalty like a brand that takes too long to give customers what they want. A site that loads quickly is essential to delivering a good customer experience. 
Systems integrations – How a customer evaluates their experience begins before they land on your website and extends beyond the sale. It can be based on the delivery experience, post-sales care and more. Integrate with A clear and logical website – Your online presence is your digital shopfront; the right systems to nurture your customers from end to end." 
Sreelesh Pillai, General Manager, Freshworks Australia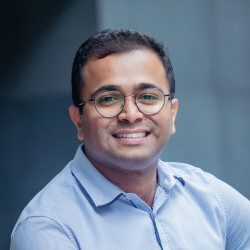 "Empathy should be at the forefront of all interactions and businesses should find ways to get to know their customers better and develop strong, meaningful relationships. As an example, knowing the time, purpose, demographic and online interaction preferences of customers can help to develop empathy towards their needs. 

"It's important to do things in line with what works for the customer, adopting a tailored strategy rather than a cookie-cutter approach. If engaging in direct conversation, ensure you're genuine in every interaction regardless of what might be happening around you, and replicate a friendly tone to how you'd speak to them if this conversation was happening in person.

"On top of this, the ever-expanding applications of chatbots and AI present new opportunities to elevate the customer experience and help consumers get what they need quickly and efficiently. My top tips are to equip customer teams with the right technology tools and ultimately, ensure empathy is at the forefront of all interactions."
Chris Dahl, Director of Sales & Growth, Pin Payments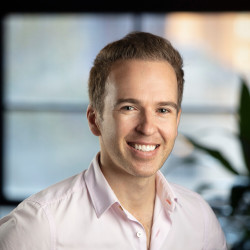 "Achieving a great online experience for your customers is more important than ever, with many customers now primarily shopping and operating online. This means your digital presence needs to be excellent, especially your user experience and customer service. Invest in making your processes and interactions user-friendly, intelligent and easy-to-use. Customers will turn away from brands with confusing interfaces or too many barriers to complete their purchase. 
"Likewise, ensure communication with your customers across your website, socials and phones are prompt, helpful and straightforward. This can play a big part in reducing cart abandonment and increasing customer loyalty.
"Effective marketing should also go hand-in-hand with your digital strategy, to ensure you follow up any site visits, queries or recent shoppers. Ultimately, the best online experience should feel effortless for your customers and anticipate their needs."
---
Read more: How to surprise and delight your customers through better digital interactions.
Read more: The pandemic has given business a new standard for customer engagement
---
Keep up to date with our stories on LinkedIn, Twitter, Facebook and Instagram.