Designed correctly, customer loyalty programs deliver many benefits. They strengthen brand loyalty, improve customer retention, encourage repeat business, and increase customer lifetime value. They also allow you to avoid competing on price.
So, how do you create a program that offers rewards that are meaningful to individual customers, and they will want to join?
Let's Talk…
Jo-ann Chung, Chief Product Officer, WLTH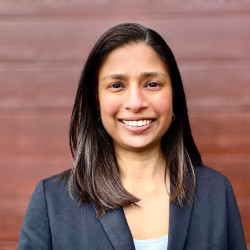 "When it comes to customer loyalty programs, there are so many in the market with various reward systems. This is why many consumers struggle to believe in the programs because they find it difficult to see the true value. Making it easy and worth the time to join is critical for bringing customers on board.

"A fast, digital sign-up experience that provides an incentive in the form of bonus points, discounts or other incentives makes it attractive for customers to join the program. In addition to this, there are three key elements to delivering incentives that really work:

1. Value: Customers need to see value and rewards are a good way to target a customer, be that free merchandise, VIP treatment, exclusive perks, cashback or points.

2. Simplicity: The backbone of every strong loyalty points program is how customers are able to earn and redeem rewards quickly. Without the ability to easily access reward points from everyday spending, it becomes far too hard to build up points. This is why providing easy mechanisms to redeem points for desirable goods and services will lead to customers to recognise value to drive them to consistently use the program.

3. Choice: Customers love choice, which is why there needs to be a mix of rewards on offer, from shopping to experiences and travel opportunities, because everyone is different and wants to be able to use the points however they wish."
Paul Hadida, General Manager, Australia, SevenRooms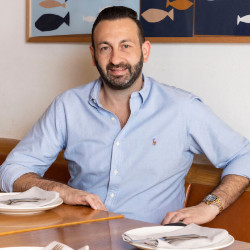 "To incentivise loyalty, businesses must recognise that every customer is unique. Today's guests demand personalised experiences based on their preferences and spending habits. 
"In the hospitality industry, it's easy to think that driving loyalty requires ground-breaking, outside-the-box tactics, but it's simply dependent on understanding your customers and what they want, then tailoring your offerings to suit their needs. 
"Developing this understanding is grounded in approved customer data, through which businesses can develop a holistic 360-degree view of every customer and turn those insights into on- and off-premise experiences and automated marketing campaigns. For example, if a customer receives tailored discounts and offers from your business that recognises their love of a particular wine or that they order the same meal for delivery every Friday night, they're far more likely to return than they would be to a venue that targets them with a one-size-fits-all approach. 
"When you recognise their habits and reward their patronage, their loyalty to your business can grow exponentially."
Andy Mellor, regional VP, ANZ, Kofax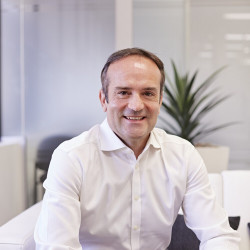 "It's no secret that customer loyalty is make or break from day dot. A positive initial customer experience drives retention and ultimately long-term loyalty to the brand. "We've heard this a million times before, but what's often less talked about – and is equally vital to customer loyalty – is creating a positive, secure onboarding process. Traditional onboarding processes tend to be slow, inaccurate, and have a high risk of fraud. Even one mishap during the customers' initial experience can deter them from engaging with the brand in the future, rendering even the most well-designed loyalty programs and incentives redundant. 
"With risk of fraud increasing year-on-year, and particularly at this time, brands need to refocus their customer experience programs to nail the very first moments. Creating a positive, secure onboarding experience is the best way to encourage customers to continue engaging with the brand, repeat business, and remain loyal."
Brendan Connaughton, Growth Marketing Lead, Airwallex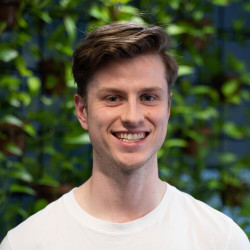 Before jumping into the 'what', it's important to address the 'why'. Loyalty programs generally have two key objectives: drive customer engagement (average revenue per user) and retention (lifetime value). Getting the program right can help ensure long-term business growth. 
We've tried a few different monetary and non-monetary incentives at Airwallex. The most successful has been a cashback program – rewarding transaction volume with high potential customers. This works well because: 
It drives the right product behaviour (product adoption and usage)
It directly meets customer needs (SMEs often have limited budget and time) 
Aligns with our purpose (helping businesses to save, so they can invest more in growth).
This program started very lean by reaching out to customers directly and closely measuring impact, then we scaled it up. You don't need large budgets to spin up a loyalty program – just put the customer's needs first and play to your strengths.  
Alex Catalan, Martech Regional Director, SBM Marketing Communications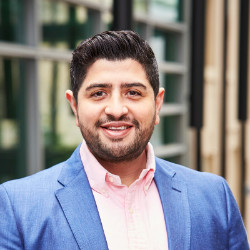 "A customer retention strategy is key for any successful business but the incentives you use to engage and retain customers need to be personalised. Customer service has gone beyond attending to inquiries and complaints, you also need to anticipate expectations. Creating a loyalty program that is specific to your audience will help you meet customer expectations while making them feel valued. Who doesn't like a surprise discount or gift that's based on their interests or purchases? Customers are people and people love to feel appreciated. 
"While creating a loyalty program is one thing, its success relies on having a platform customers can easily engage with, no matter where they are. We find that mobile wallet marketing not only lets brands understand how the customer is interacting with the business but also provides easy incentives to engage, such as geotargeted offers when a customer is near a store. Consistent communication eliminates misunderstanding and encourages consumers to engage with the loyalty program – leading to happy customers."
 Adam loakim, Managing Director, APAC, Emarsys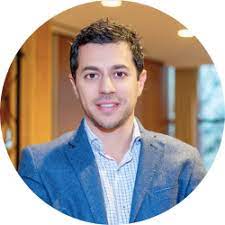 "Loyalty programs built solely on points and price promotions won't last in today's cutthroat consumer climate. Consumers often join loyalty programs specifically to get their hands on discounts. However, a new customer that has just joined a loyalty program to receive introductory perks may never shop with that brand again. When there is a disconnect and lack of data insights it is difficult to build a successful loyalty program. 
"Instead working out how to individualise deals from controlling who sees reductions to deciding how much of a discount each customer receives is a key strategy. The focus needs to be on offering personalised value, not bigger discounts. Such value-based incentives should include an integrated mixture of rewards, experiences and customer education that might feature priority customer service, personalised shopping, access to premium content and exclusive, early, or extra access to products, specials, or sales."
Cary Lockwood, chief executive officer, Loyalty Now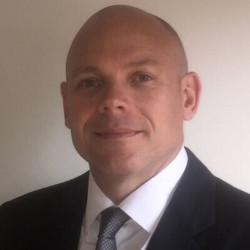 "Loyalty and rewards programs can deliver significant value to organisations when done correctly. However, many organisations struggle to extract maximum value from their programs, leading them to wonder whether the investment is worth it.   
"Too many companies treat loyalty and rewards programs as a short-term prospect designed to get quick sales. Instead, it's important to focus on the loyalty aspect of a program because loyalty is the key factor that will drive repeat business from customers, rather than short-lived discounts or promotions. 
"In this customer-centric environment, creating programs that are meaningful and easy to engage with can deliver massive dividends to organisations, making loyalty programs incredibly profitable for merchants. 
"Providing customers with a personalised, easy to use, authentic, worthwhile, and frictionless program will increase profitability while reimagining the loyalty experience for customers, ultimately helping businesses unlock the true benefits of their loyalty and rewards programs." 
---
Read more: Let's Talk: How can you entice customers to spend more?
---
Keep up to date with our stories on LinkedIn, Twitter, Facebook and Instagram