Over 1,000 Telstra workers went on strike yesterday as salary negotiation with Telstra by the Communications, Electrical and Plumbing Union (CEPU) broke down again.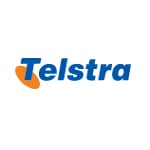 CEPU divisional president Len Cooper said 600-800 Telstra workers were involved in the Melbourne strike in addition to 500 workers downing tools across the country. Telstra, was skeptical of the numbers quoted, believing only 200 were at the Melbourne protest.
Communications, Electrical and Plumbing Union members met yesterday at 11am to discuss the latest official offer from Telstra in negotiations made on the 17th of March.
CEPU communications division president Len Cooper spoke on the protest.
"It was a terrific turnout today with about 600-800 at the meeting," Cooper said. "We blocked-off access to the Telstra shop."
"Our members have voted unanimously against the Telstra offer and in favour of carrying on the industrial action." he said.
"Our members will also take strike action in key Telstra divisions to disrupt their daily operations," he said.
Telstra was dismissive of yesterday's action, which the company claims "has had almost zero customer impact".
"Telstra has put its best pay offer on the table – an 8 per cent pay increase over two years plus annual performance bonuses of up to 2.5 per cent per year," Telstra spokesman Craig Middleton said.
"We have recently paid eligible employees a 2 per cent pay increase and the 2.5 per cent cash bonus … We believe that the final offer put forward by Telstra is fair and reasonable." Mr Middleton said.
The CEPU is pushing for more than just higher pay union also wants Telstra to back pay any changes for workers to the last agreement, as well as using Fair Work Australia as an arbitrator for disputes and to prevent Telstra from moving to a non-negotiated pay and classification system for Telstra employees in the future.