Those with IT skills are picking up significant pay increases in Western Australia as demand for resources pushes up wages and demand in the state for qualified professionals.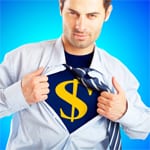 Peoplebank's quarterly IT&T salary survey has found that wages for IT professionals in Western Australia have surged compared to those in NSW and Victoria, with 40 percent of IT job categories seeing wage increases in the last quarter.
In Western Australia CIO level executives have seen wages rise to $240,000 from only $200,000 in November last year, with wages in NSW and Victoria significantly higher, however static in trend terms at $350,000 in Sydney or $300,000 in Melbourne.
The Perth market is beginning to experience skills shortages across sectors, from both the resources and from the broader spectrum of financial services, manufacturing and other sectors that support WA's resources industry.
There is particularly strong demand for roles including IT Managers, Program Managers, Engineers and Application Development Managers.
In response, salaries and contract rates for these roles are rising. For example, payscales for Senior IT Managers have risen by almost 10 percent to $120,000 in the past six months since November 2009, while salaries for Senior Business Analysts have risen by more than 15 percent to $105,000 in the same period.
As industry wide demand for IT skills continues to grow, Peoplebank expects that the WA market will shortly begin showing signs of a widespread skills shortage. The consequences of a skills shortage are likely to include further upward pressure on salaries and contract rates, as well as rising staff turnover as employees pursue contract and higher-paying roles.
Jeff Knowles, acting CEO of Peoplebank has said that despite the increase in wages for IT professionals in Western Australia, it is unlikely that Perth will unseat Sydney and Melbourne wage levels with large concentrations of IT Giants located in the latter.
"WA was the last one into the GFC, and the first out," which was leading to salary increases in Perth and surrounds".
NSW and Victoria are expected to follow suit with wage increases in the sector as these states economies follow Western Australia out of the GFC.