The NSW Chief Industralian Magistrate's Court in Sydney has fined a Sydney telecommunications company $54,000 for underpaying two former workers more than $30,000.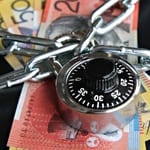 The Fair Work Ombudsman prosecuted the company in the NSW Chief Industrial Magistrate's Court, with the Chief Industrial Magistrate Gregory Hart imposed a $54,000 fine against Lightfield Investments Pty Ltd and $8500 against office manager, Hoong Kee Tang for his involvement in the underpayments.
Chief Industrial Magistrate Hart also ordered the company to back-pay the workers $13,135 and $12,377 respectively, plus interest of $2364 and $2227.
The pair were employed by Lightfield from December, 2007 to July, 2008, but received no wages at all for the last four months of their employment. The Fair Work Ombudsman alleged the two employees asked Tang about their wages several times between March and July, 2008 but Tang told them Lightfield Investments was in financial difficulty and had delayed payment of wages.
Both employees were from non-English speaking backgrounds, one only recently arrived from China with very little understanding of English.
"Such employees are particularly vulnerable and readily exploited," Chief Industrial Magistrate says in his decision.
"In this case, both employees worked for a period of several months without receiving any pay whatsoever. They were induced to continue working by repeated assurances … to the effect that their back-pay would be made available in the near future."
Handing down his decision, Chief Industrial Magistrate Hart said a penalty was required to "convey clearly to employers that serious and blatant unlawful conduct calculated to damage and exploit vulnerable employees will be met with serious penalties".
Fair Work Ombudsman Executive Director Michael Campbell says the Agency will take decisive action against employers who exploit foreign workers.
"Strong and persistent messages need to be sent to employers that both deter this type of behaviour and reinforce the fact that exploitative practices will not be tolerated," he said.