Here are three tips professionals can act on over the Christmas holiday break to increase the number of people viewing their LinkedIn Profile: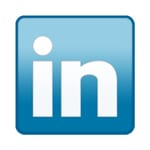 Tip 1: Accentuate your profile
Make sure your LinkedIn Profile is complete and includes all the roles you have had. You are 12 times more likely to be viewed for potential opportunities if you have more than one position listed on your profile.  Also, add a profile photo – people never forget a face.
Tip 2: Grow your network
Connect to at least 50 trusted contacts. Simply import your contacts to start finding first, second or even third degree connections working at companies you want as clients or would like to get in touch with.
Tip 3: Lift your profile in Google search results
Have you done a Google search for your name? If you haven't, you should. People are Googling you before meetings and interviews. Get your LinkedIn Profile to come up higher in search results by customising your profile URL .