Aussies might be social media savvy in their personal lives, but 60 percent of professionals surveyed don't use social media to find employment.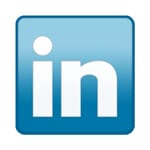 According to the 2010 LinkedIn Career Trends Research, a staggering 60 percent of professionals surveyed on LinkedIn do not use social media channels when it comes to advancing their careers – despite 87 percent believing an online profile will help their professional identity and career progression. This mirrors results for business adoption of social media, with only 28 percent of small businesses surveyed using social media despite a similar number believing it would help their business.
Clifford Rosenberg, Managing Director of LinkedIn Australia and New Zealand believes a strong professional network is key to finding a job.
"The majority of respondents in the research cited ex-bosses and past colleagues as the most effective sources in helping them to secure a new job, proving the huge power of building a strong professional network"
"Many professionals will be taking advantage of Christmas break to seek job opportunities in the New Year. Investing time in growing their professional connections online will enhance their chances of finding their next job", he added.
According to the research, most professionals are keen to advance their career with 84 per cent interested in job opportunities and 57 percent willing to be contacted for jobs via social networks. However, only 3 percent said they would be comfortable being approached for jobs via Facebook and 1 percent via Twitter.
Of the people actively seeking job opportunities, the research found that only a quarter were successful in changing jobs, demonstrating the need for them to tap their networks to gain better results from their job search activity.
"This is really a call to action for professionals to re-address their use of social networks and begin to reap as many rewards from networking professionally as they do personally" said Clifford Rosenberg.