Over the last few years, improvements in technology have set the bar higher for events. From event specific technology, such as badges and apps, to AI, robots and VR, new technologies are revolutionising the way businesses conduct events.
No longer will an interesting or unique venue be the draw card it once was. Today's events are about experiences, networking opportunities and great content, alongside the best venue.
So, how do you make your event stand out from the crowd and increase the fear of missing out (FOMO) factor amongst potential attendees? Here are three strategies to give your audience an unforgettable experience.
Immersive Experiences to Engage and Excite
Immersive technologies are starting to take centre stage at events. Over the last year, Virtual Reality (VR), which places users in a new world, and Augmented Reality (AR), which places objects on top of the real world, have matured. However, when most of us think of VR and AR, we immediately think of gaming and entertainment.
But VR and AR is no longer restricted to gaming. It's helping engage event attendees. These immersive experiences create highly engaging and shareable activities, helping increase the FOMO of your event. So, how do you incorporate these new technologies without it just being a gimmick?
VR can create unique experiences that place the user directly in the centre of the universe and content you are discussing at your event. Think about how you could use this technology to highlight what your business is producing. What is it you want your attendees to experience first-hand? What will help them understand your business and products in more detail? This can help educate attendees on future scenarios that your business can impact.
On the other hand, AR enables unique interactive learning experiences. From providing additional information around exhibitors to gamification, there are a number of ways AR is changing events. For example, at the 2017 World Economic Forum in Davos, the hit mobile game Pokémon Go was used to create special PokéStops around the event's location to educate attendees of the world's most pressing issues.
Even though VR and AR seem like something futuristic and complicated, this trend is surprisingly accessible and easy to implement while making a big impact on your attendees. Now is a good time to start thinking about how you can be utilising them to make your next event that much more engaging, exciting and fresh. So, if you have the budget, the right sponsors and a little creativity, VR and AR can enhance your event and make people fear missing out.
Networking Experiences You Don't Want to Miss Out on
Networking is at the heart of almost all events, whether it's to find new clients or make personal business connections. It's often the top priority for event attendees and sponsors. Therefore, one of the ways to create FOMO is to create unforgettable and new networking experiences that attendees are dying to be a part of.
With technology constantly at your and your attendees' fingertips, having these opportunities accessible online and on mobile devices is essential. Technology has also made it even easier to create personalised networking connections, as well as unique and fun activities for your entire audience.
There are three things to keep in mind when facilitating effective networking at your event: make it an easy and convenient option; connect like-minded attendees through personalised content; and create interactive and fun networking initiatives to promote engagement.
For example, businesses could create something small, like inspiring attendees to set up meetings on the fly with like-minded professionals through matchmaking or the event app, to something extravagant like pairing off like-minded attendees to take a stroll through artificial rain under an umbrella together.
Either way, if you make networking a unique, but also seamless experience, attendees will be talking about it for years to come.
Creating Unmissable Interactive Experiences
The traditional event lanyard is on its way out. In its place are new Smart badges that give unprecedented insight into your event. Not only can these badges greatly benefit the planning process, but they can also be used to significantly enhance the attendee experience.
Smart badges go way beyond what was possible before. They can be used to measure session attendance, dwell times and foot traffic around your event. This means businesses and event organisers can identify popular sessions, interactives or booths. It also means you can see what's not working.
By knowing what is and what isn't working at your event in real-time, businesses can adjust the event on the fly. If no one is going to what you think is a key attraction at your event, you can quickly promote incentives to get the crowd moving towards that location.
Coupled with an event app, businesses can promote unmissable events through push notifications and personalised schedules that let attendees know exactly where they need to be and when. Going further, it could also empower your attendees to discover other people nearby and at the event, opening up networking opportunities for attendees on the fly.
This personalised experience and ability to understand exactly how your event is performing in real-time will not only elevate the attendee experience. It sets your event apart from the traditional agenda based, inflexible event model, providing an experience attendees will not want to miss.
Technology is vastly improving events. It's enabling us to create more engaging and immersive experiences for attendees. By applying the concept of FOMO to event planning and utilising the latest technologies, businesses can create experiences that people truly don't want to miss. On top of that, by creating experiences people want to share (especially online), they help spread your event's FOMO to colleagues and friends, helping further amplify your event and encouraging others not to miss out.
If you want to drive up your event's FOMO quality, think about the technology you like to use as an attendee, what experiences have been unforgettable and what makes you want to share your experiences with others. If you remember those qualities, your attendees will want to do the same.
---
About the author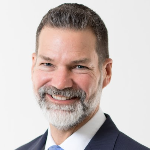 Tim Holloway, General Manager of Sales in the APAC region for etouches, a cloud-based event management platform.