Organisations interacting with today's consumers face a rare combination of circumstances. Sky-high expectations, unlimited options and the sweeping consumer empowerment driven by social networking have created a force unlike any we've experienced before.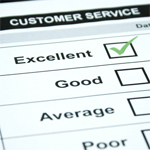 To thrive, organisations must ensure that every customer interaction is a positive experience; they must listen to their customers, respond to what they say and adapt to their changing needs and preferences.
It's a shift that is forcing important changes in the area of customer relationship management (CRM). Organisations are learning that they must look beyond internally-focused customer management systems to find ways of delivering differentiated customer experiences that create competitive advantage and drive bottom-line results.
Today's empowered consumer increasingly expects effortless, seamless, integrated experiences across three key areas: the contact centre, the web and social media.  To respond to these desires organisations need to adopt CRM technologies and practices that facilitate integrated experiences.  To provide a better experience than competitors, organisations will also need technologies that enable them to obtain detailed insight into consumer behaviour across all touch points.
Social CRM
Of the three key customer experience areas, social media is perhaps the least understood and most daunting for many Australian CRM practitioners.  It shouldn't be.  At its simplest conception, monitoring and checking for discussions about a brand on sites like Twitter or FaceBook is incredibly important because it offers all manner of untapped consumer engagement.
One of the most critical of these engagements is the ability to intervene when a customer publicly voices displeasure following an interaction with an organisation that did not meet their expectations. Monitoring for such a scenario allows an organisation to head off a defecting customer by connecting with them directly to resolve the issue and so turn a negative into a positive.
Social CRM also offers organisations the opportunity to take the 'pulse' of their brands' sentiment.  Just by observing and listening you can learn what consumers think of your brand. For some this may be a scary prospect but isn't it better to know what's being said beyond the confines of your own Internet real estate so that you can take steps to curtail an issue that might morph into something of national interest?
In a similar vein, consumer communities offer a rich source of innovation and invaluable discussion among end-users.  They provide a place where fans can share ideas and where you can cultivate and reward relationships through activities such as viewings of new products or loyalty vouchers.  They foster trust and goodwill among your consumer-base which, over time, should translate into higher-value customer relationships.
Communities also provide brands with the ability to ask for input about new products or product refinements. What better way to ensure products and services meet with expectations than to ask those who are already your customers?
[Next: Differentiated customer experiences]
Differentiated customer experiences
These kinds of Social CRM interactions and observations are important and helpful, but on their own they are also limited. Real value comes when organisations deliver enhanced, differentiated experiences for each and every customer across multiple channels including the phone, email, web, chat, social media and so on.
It's a complex task that requires a sturdy CRM system with an integrated suite of applications and a common marketing interface.  Underneath the applications, a robust analytics engine is essential. Insight pulled from the resulting 360-degree view of customer interactions – including everything from purchase history through to service incidents  – can then be used to segment and personalise future marketing campaigns.
The right CRM tool can also help to monitor and identify other less easily defined factors that influence the customer experience. Has the customer activated the account they requested? Have they bought something recently?  Understanding this kind of detail makes it possible to design automated behaviour-led campaigns that build revenue and which also the amount of labour (and cost) historically required to execute such intricate marketing activity.
A good CRM solution is much more than an inward-looking administrative tool. At the front line of the business it will deliver branded customer experiences to consumers that set the organisation beyond its peers.  And it will do so within the framework of delivering value and cost savings. It will also help break down internal departmental silos by making available customer insights that drive better business decisions across the organisation.
Some final words of advice
Any organisation considering a CRM investment should have a clearly defined goal and must understand what kind of return on investment they are seeking. For instance, the aim might be to increase satisfaction among customers using the company's website. On the other hand it might be the more culturally challenging goal of completely overhauling the contact centre to reduce cost and increase efficiency. Both are important projects with the potential to impact customers, staff and processes.  Therefore, they need to be handled quickly, efficiently and smoothly.  To give your CRM project the best chance for success, always work with a vendor who understands your industry and who has a track record with organisations similar to yours.
Brett Waters, is the Vice President Asia Pacific – South, RightNow