Trends begun in the mid-to-late nineties really became the dominant voice in their respective markets as more households went online. Since then, the growth of all things online has continued to gather pace and businesses have been forced to prioritise their online presence in line with how consumers now want to do business with them.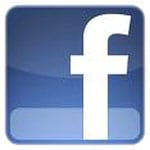 Simply having a website has not been an option for some time. A successful business must have an online strategy reaching out to all corners of the web that is integrated into its overall business plan, marrying the online, public-facing front end, and the business back end.
It brought with it other challenges, to be exploited by the web-savvy as opportunities. The web made customers more fickle. As soon as loyalty and choice were no longer inextricably linked with convenience and availability of physical locations, the need for smarter strategies and improved customer service increased, while businesses wrestled with scale at unprecedented levels.
That means keeping ever greater numbers of customers happy and understanding that they interact and communicate in diverse ways. There is no catch-all campaign to reach consumers, no more single solution for those looking to market a brand or understand a customer demographic.
Fortunately, technology tends not to create problems it cannot solve and understanding and processing an ever larger catchment area of consumers is made possible by technology talking to technology.
Social media is a term many companies just don't understand. And many fail to grasp the value of consumer conversations via platforms such as Twitter, Facebook and the wider world of social networking. No longer are these merely a way for students to swap pictures of drunken nights out, they are a vital tool for businesses looking to understanding consumers of all ages. After all, what business wouldn't want to tap into a focus group of millions of people in order to inform their decisions and improve their service?
Social media can drive sales
And it can also have a very real effect on sales. By observing social media conversations, Dell became aware there was a latent customer base conversing on Twitter and launched a dedicated Twitter stream. Now, according to the PC giant, its @DellOutlet Twitter stream has driven more than $2 million in sales in the US alone. It currently boasts more than 1.2 million followers and acts as a forum for fielding customer concerns and feedback.
The company says there is a very healthy market for reconditioned Dell machines, particularly in an economy where cost is an even greater consideration for most, but the supply is invariably not as constant as demand. Its inventory fluctuates, meaning the company must be more proactive and more transparent in order to create demand when there is supply.
The @DellOutlet Twitter stream enables Dell to inform consumers of special offers and the availability of machines and has enabled Dell to proactively build stronger ties with its consumer base. Companies would do well to follow this example and understand the power of conversations taking place online. And that need not mean a thousand pairs of eyes scouring Twitter feeds and search results.
Crowdsourcing opinion
Tools already exist to help automate the processing and aggregation of social network content, meaning companies need no longer be oblivious to praise or criticism on such platforms. They will also be quicker to benefit from the 'wisdom of crowds'. After all, if the overwhelming consensus on Twitter was that consumers hated a product only available in red, what company wouldn't quickly roll out a black, blue or white version, and proactively contact consumers in the meantime to let them know that was coming?
You can deal with criticism better too. Imagine someone tweeting about your product with a problem or frustration. You want to ensure you address it and can track its resolution. It's possible now to bring this Twitter conversation into your CRM application and treat as you would any other customer service call.
Such infinite potential for consumer intelligence gathering can only improve the handling of queries in-store or in the call centre, the planning of future product launches, the structuring of special offers and promotions and ultimately the bottom line.
The Starbucks example
The CEO of Starbucks appeared on Oprah last year following the success of the its My Starbucks Idea website which encouraged consumers to have their say on the company and its products. Starbucks now engages in millions of conversations with its customers every day, and the company says that those conversations and ideas have helped shape the where it is today. My Starbucks Idea has extended the company's engagement with the Starbucks community online and created a dynamic forum to capture and act on customers' best ideas.  And it significantly raised Starbucks' profile in the process.
To really hammer home the importance, consider this. Social networking is the number one activity on the web today and if Facebook were a country, it would be the fourth largest in the world. Facebook added 100 million users in just nine months and Yankee Group forecasts that the number of consumer accounts across the major social networks will grow to 229 million by 2012.
Stay off Twitter, miss out!
And if 229 million people were potentially talking about your business, wouldn't you want to know about it and be able to shape, inform and join in that conversation? Similarly, can any business afford to let 229 million potential customers pass them by? Of course not.
It's also worth thinking about where these 229 million people go to for product support and purchasing advice. Typically they ask Google, Twitter, Facebook or forums. The model has changed. They're not calling your support teams, they're calling on the collective wisdom of online communities and if organisations aren't tapped into this then they're losing a vitally importance channel to engage with customers.
Businesses need to be flexible; they need to grow as demand picks up and they need to be agile, to meet new opportunities quickly. But perhaps more importantly, they have to listen and understand.
–Lee Thompson is senior vice president, Corporate Sales, APAC, for Salesforce.com