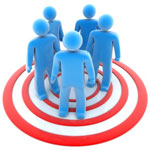 Retailers employ different strategies to boost sales and profits. The three listed below are interesting for different reasons, but they do raise an interesting ethical dilemma.
Zara (Spanish retailer) turns its stock over every three to four weeks, and new clothes arrive twice a week. Researchers suggest that this quick turn strategy is designed boost profits by an average of 67 percent. The premise of this strategy is that by creating artificial scarcity, consumers are more likely to buy NOW, rather than wait two weeks because the merchandise just won't be there.
Palmer (writing for http://www.usnews.com) has also cited a few studies that highlight the effectiveness of using sweet scents to lure customers into a store.
Sony Style stores use a sweetish scent (citrus base with vanilla overtones) and Westin hotels use an earthy, musky scent called White Tea. (Spangenberg, found that certain scents—Rose Maroc in men's clothing stores and vanilla in women's—increased shopping time, number of items purchased, and amount spent).
Music also has an effect on sales. Maureen Morrin, associate professor of marketing at Rutgers University, found that people who make unplanned purchases tend to buy more in the presence of pleasant background music. (Interestingly, scent and music together decreased spending).
All of this is old hat theory to most retailers. Not that many retailers who don't actually deal in fragrance or music, ever use it proactively.
The interesting question is whether such tactics are ethical? Is it simply about creating a great shopping environment, or does it border on psychological manipulation? What would consumers do/ think if they knew? When does sell+tell become covert psychological manipulation?