M Webster Holdings Pty Ltd, trading as David Lawrence, Jigsaw and Marcs, has paid three Infringement Notices totalling $19,800 to the Australian Competition and Consumer Commission following an investigation into Webster's refund policies.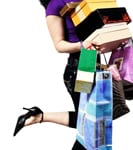 David Lawrence, Jigsaw and Marcs stores from at least 1 August 2008 to 29 July 2010 stated on receipts and on in-store signs that the stores would not offer an exchange, refund or credit on sale goods.
"That is incorrect," ACCC chairman Graeme Samuel said today. "Retailers cannot exclude a consumer's right to a refund or exchange simply because goods are bought on sale.
"There are a number of statutory warranties and conditions implied into every consumer contract which sellers of goods are unable to contract out of regardless of whether or not the item is on sale.
"No refund signs or notices of this nature may mislead consumers to believe that they have no right to a refund, exchange or credit on sale goods in any circumstances, which may be untrue because the consumer may be entitled to such remedies," he said.
"With the Christmas/New Year sales approaching, consumers should be aware that if goods are damaged, don't meet the description or are not fit for purpose, then retailers may not refuse to provide a refund or exchange simply because the goods were bought on sale."
From 1 January 2011 the statutory warranties and conditions will be replaced by a new consumer guarantees regime.  The consumer guarantees are a set of rights that all consumers are entitled to whenever they buy goods or services in Australia.  For example, goods must be of acceptable quality, fit for any specified purpose and must match any description given or sample shown. The new consumer guarantees regime is not significantly different from the existing regime, however business owners should take the opportunity to ensure they comply with the new laws.
"This is a timely reminder for all retail stores to review their refund or returns policies to ensure that the policies offered to consumers do not contravene the Act, particularly with the second phase of the Australian Consumer Law taking effect on New Year's Day," Mr Samuel said.
The ACCC has developed materials to assist businesses to understand and comply with the new consumer guarantees regime, including an online education module and publications.  Further information on the consumer guarantees regime, including the online education module for store owners, managers and sales staff, can be found at www.accc.gov.au/consumerguarantees.