Mortgage Choice Limited today announced a 14 percent increase in net profit after tax from its nationwide franchise network of Mortgage Choice brokers.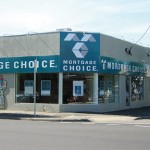 Mortgage Choice's result continues the trend of franchise businesses posting good returns in the last financial year, with The Athlete's Foot announcing strong returns on Monday.  Mortgage Choice posted a net profit after tax on a cash basis of $14.8 million, $1.8 million higher than the previous year or up 14 percent.
Mortgage Choice CEO Michael Russell believed the fast recovery in net profit for the mortgage broker was due to the franchisor's DREAM restructuring execution.
"The rise in our cash profit reinforces the determination of our mortgage brokers and our staff to execute our FY10 DREAM strategy and make it a success. Mortgage Choice's ability to take advantage of alternative revenue streams while nurturing the core proposition is worthy of great applause."
Mortgage Choice DREAM restructuring program was put in place to see the company through the GFC and build on its core strengths, DREAM is an acronym that stands for, Diversification, Recruitment, Existing franchisee support, Acquisitions, Managing costs.
"In further good news, home loan settlements and greenfield franchise recruitment are both up on the previous corresponding period. I am especially pleased that this combined with our prudent reduction in costs has resulted in an increase in the dividends we can deliver to our shareholders."
Mortgage Brokers working with Mortgage Choice were quick to embrace the new diversified product offering the company pursued through the DREAM strategy.
"Our brokers have quickly moved outside their comfort zone to cross-sell complementary products and enjoy additional income streams. As a result, the company now has 'stickier' customers and greater revenue potential."
Mortgage Choice's franchisee numbers also swelled considerably in FY10, with the network adding 18 greenfield franchisees compare to only two the year previous.
"Our greenfield recruitment efforts increased nine times over year on year. Special attention will continue to be paid to signing up new business owners into greenfield franchises, so Mortgage Choice touches more communities across Australia," Mr Russell said.