Yellow Pages ads were once the mainstay of advertising for local tradesmen, however tradesmen are moving their advertising spend online, with new research showing consumers increasingly switching to the internet to locate local tradesmen, rather than the Yellow Pages.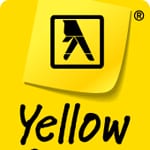 In October alone in Australia there were 368,000 searches on Google for builders, 90,500 searches for electricians and 60,500 searches for plumbers.
Paul Sprokkreeff, Managing Director at online marketing agency Web Profits, says the trades industry is becoming smarter and more skilled at using the internet to carve out their own niche markets.
"The trade industry is a highly competitive market in Australia.  Whether they are a builder, electrician or a plumber, driving a competitive advantage is the key to maintaining and growing market share."
"The online world effectively places all tradesmen in an order which is determined by their rankings.  The higher the ranking, predominately on Google, the better the exposure to new business opportunities," Mr Sprokkreeff said.
Fencing contractor Amazing Fencing is one company who has reaped the benefits of being online. After just four months of switching to an online marketing strategy, they increased their website traffic and conversion rate by 1,400%. This increase in business has resulted in the company needing to hire more staff to cope with the extra leads.
Company owner Kim Allinson said having a good website and being listed on the first page of Google was crucial for the survival of his business.
"Our feeling was if we didn't master the web then quite possibly within 5 to 10 years we wouldn't have a business."
He says for the past 20 years they predominantly used Yellow Pages as it was the most successful and most cost efficient form of advertising. But experience shows that the internet is more effective.