A workplace trend has emerged in Australian businesses with managers training to become coaches as opposed to hiring external coaches.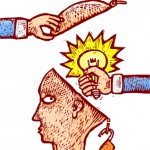 The trend emerges as organisations that use internal coaching gain tangible results and an edge over their competitors. Internal coaches are motivating and empowering staff to be more results-focused and efficient by getting out of the drama and problems and into solutions-mode.
Businesses that have had their leaders trained to be coaches have demonstrated significant increases in retention, engagement, productivity and performance. Return on Investment has also increased and the culture of organisations is improved.
A Chartered Management Institute survey revealed that 80 % of managers believe that they benefited from coaching in their place of work – indicating internal coaching is more imperative than ever.
Coach trainer and Director of Performance Toolkit, Maureen Pound said, "We've noticed a massive shift in organisations training their leaders to be
coaches. It costs the same to train 12 managers to be internal coaches as it does to engage two external coaches for a year, so it makes sense."
Ms Pound went on to say, "If 12 managers coach 12 staff members over 12 months that equals 144 people being coached versus two by an external coach. The Return on Investment speaks for itself."
The survey concluded that 93% of managers believed coaching should be available to all staff, regardless of seniority.